CurlyCandle
Regular price
$85.00
Sale price
$75.00
Unit price
per
Sale
Sold out
Christmas holidays crystal-infused manifestation candle gift set.
This listing is for 4 (four) 4 oz, 100% all-natural soy wax scented candles. Each candle is handmade and infused with
healing crystals
, and herbs. Each candle is made with positive healing energy and care.
Crystal candles
feature holiday fragrances. These cozy intention candles are good additions to yoga and meditation practices.


SOUL MATES
Green soy candle scented with Mountain Pine fragrance and infused with Strawberry Quartz crystal.
Snow-tipped pine trees and crisp, clear days are captured in this coniferous fragrance oil. Mountain Pine's eucalyptus and citrus top notes tickle the senses with cool sweetness. Hearty mid notes of pine and camphor merge with woody base notes to take us on an olfactory walk through the mountains.


CALM SPELL
White soy candle scented with Mistletoe fragrance and infused with Smoky Quartz crystal.
Fall in love with Mistletoe, a perfectly festive holiday fragrance oil that fans of fresh woodsy scents will find appealing any time of year. It begins with top notes of invigorating eucalyptus and camphor, while the middle notes of pine and fir are reinforced by a touch of spiced clove. Cedarwood and patchouli in the base ground this cheery scent.


PEACE AND JOY

White soy candle scented with Bonfire fragrance and infused with Aventurine crystal.

Resinous woody notes intermingle with sweet smoke in this ode to oud. Bonfire fragrance oil captures an image of soaring cathedrals and censers with a blend of incense, smoke, oud, resin, and musk. A hint of spearmint and leather bind this distinctive fragrance together.

Would you like to read more about aventurine crystal properties?


MENTAL CLARITY
Red soy candle scented with Winter cabin fragrance and infused with Fluorite crystal.
Snow-laden branches bend beneath the weight of winter, releasing the coniferous fragrance of Winter Cabin. Notes of ozone merge with mint and eucalyptus to mimic crisp, cool air. A woodland's essence is gathered through camphor, cypress, cedar, and sage with a subtle blend of incense and spice.
SIZE & BURN TIME

- 4 oz glass jar with white lid: 2.75 inches high & 2.2 inches in diameter - Burn time 25 h

Perfect for bathrooms, bedrooms, and smaller living spaces.
Would you like to know more about crystals and stones?
Find more cool products on our website: crystal candles, ritual candles, crystals, luxury candles, beeswax candles, candle molds, gift boxes, tarot cards, smudging&meditation, healing jewelry, and more crystals and candles on CurlyCandle.
Share
View full details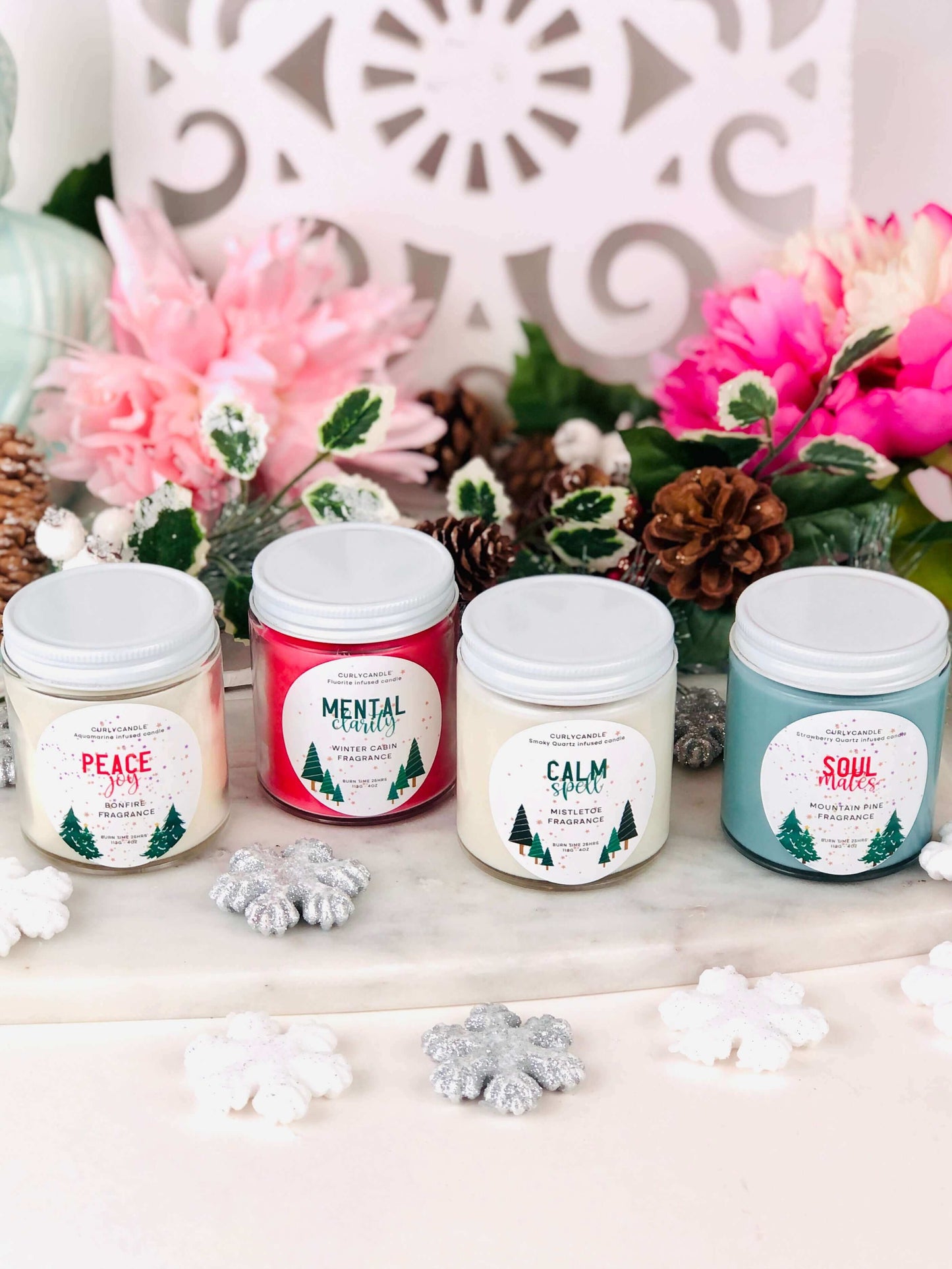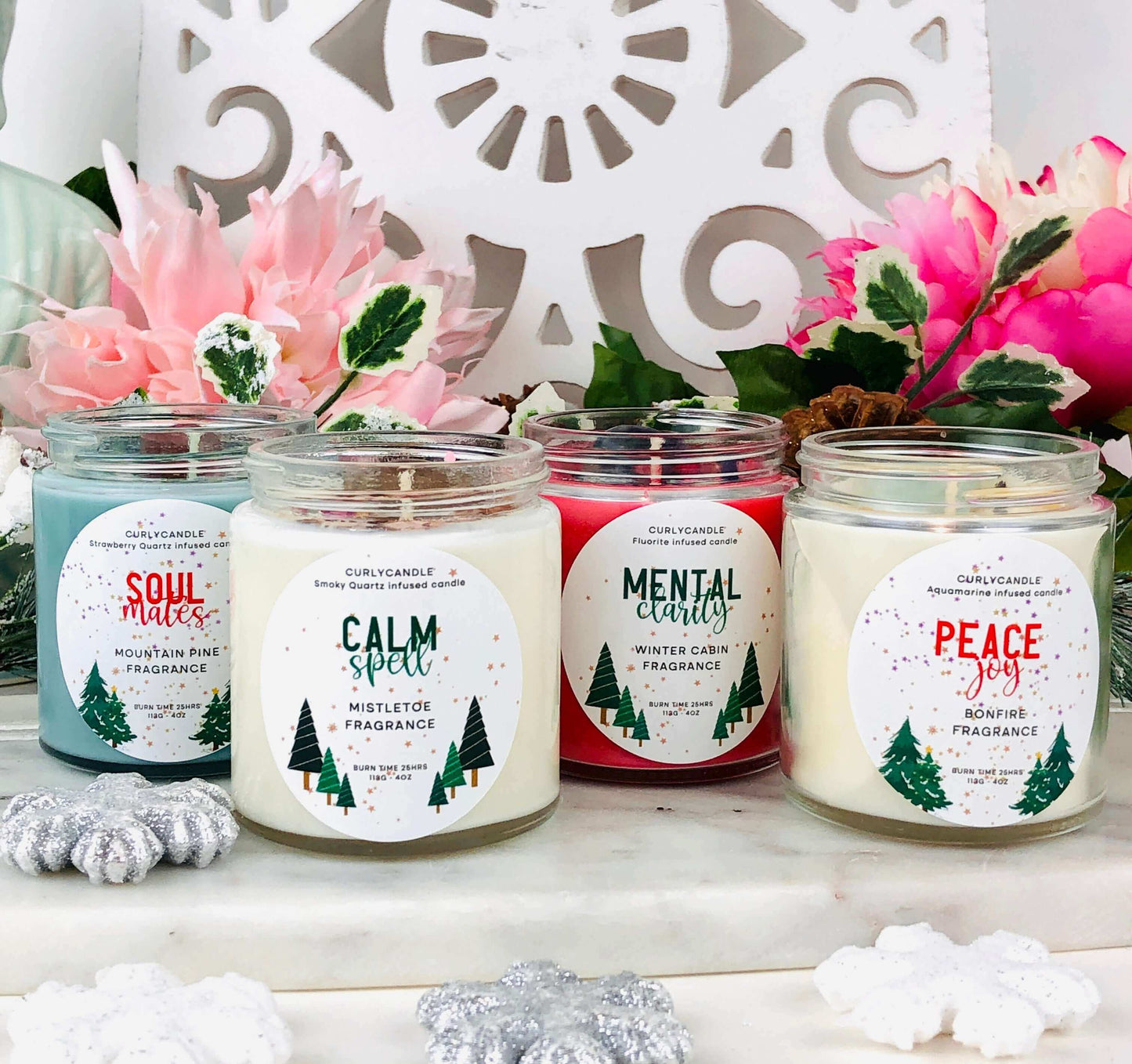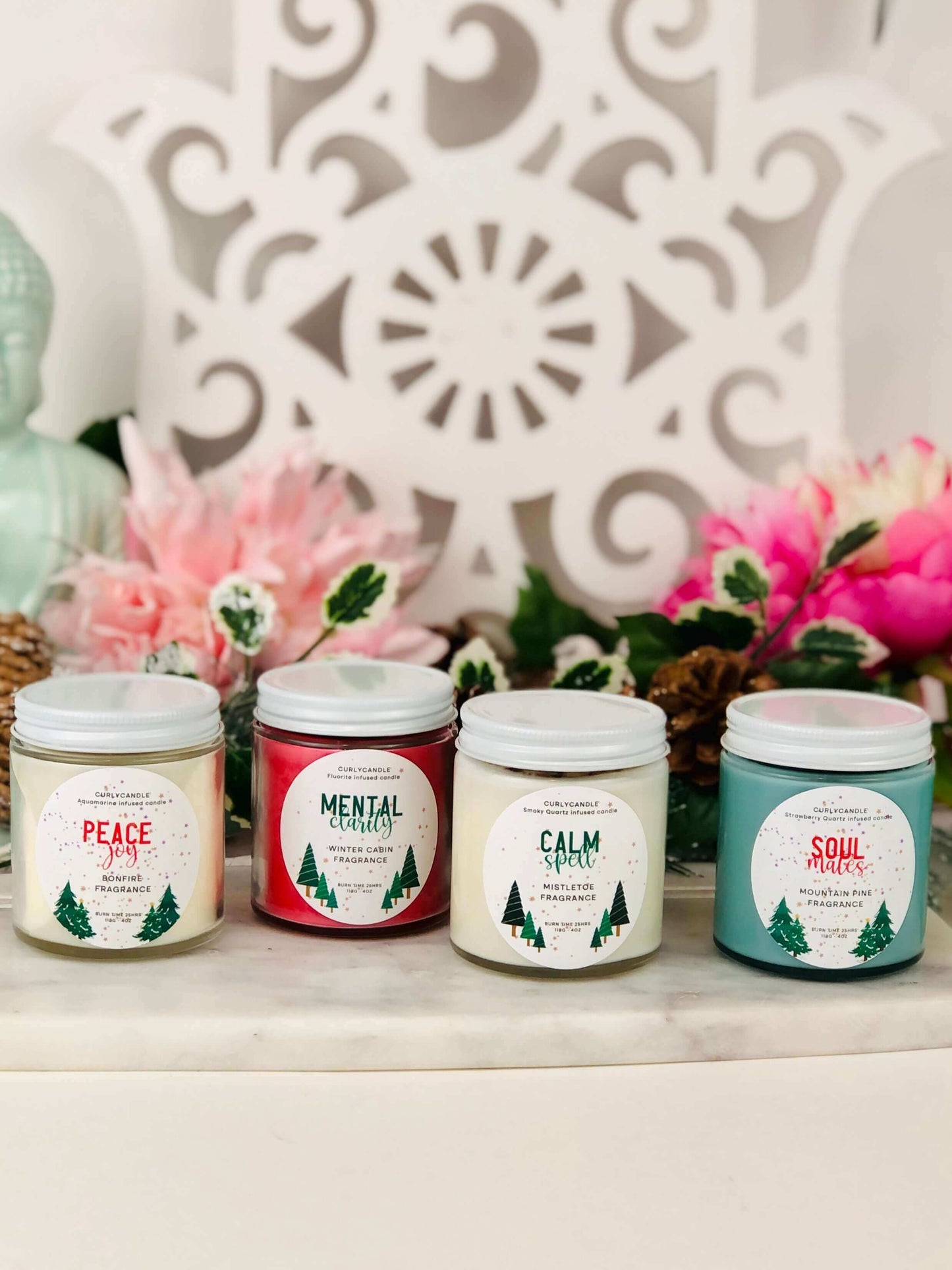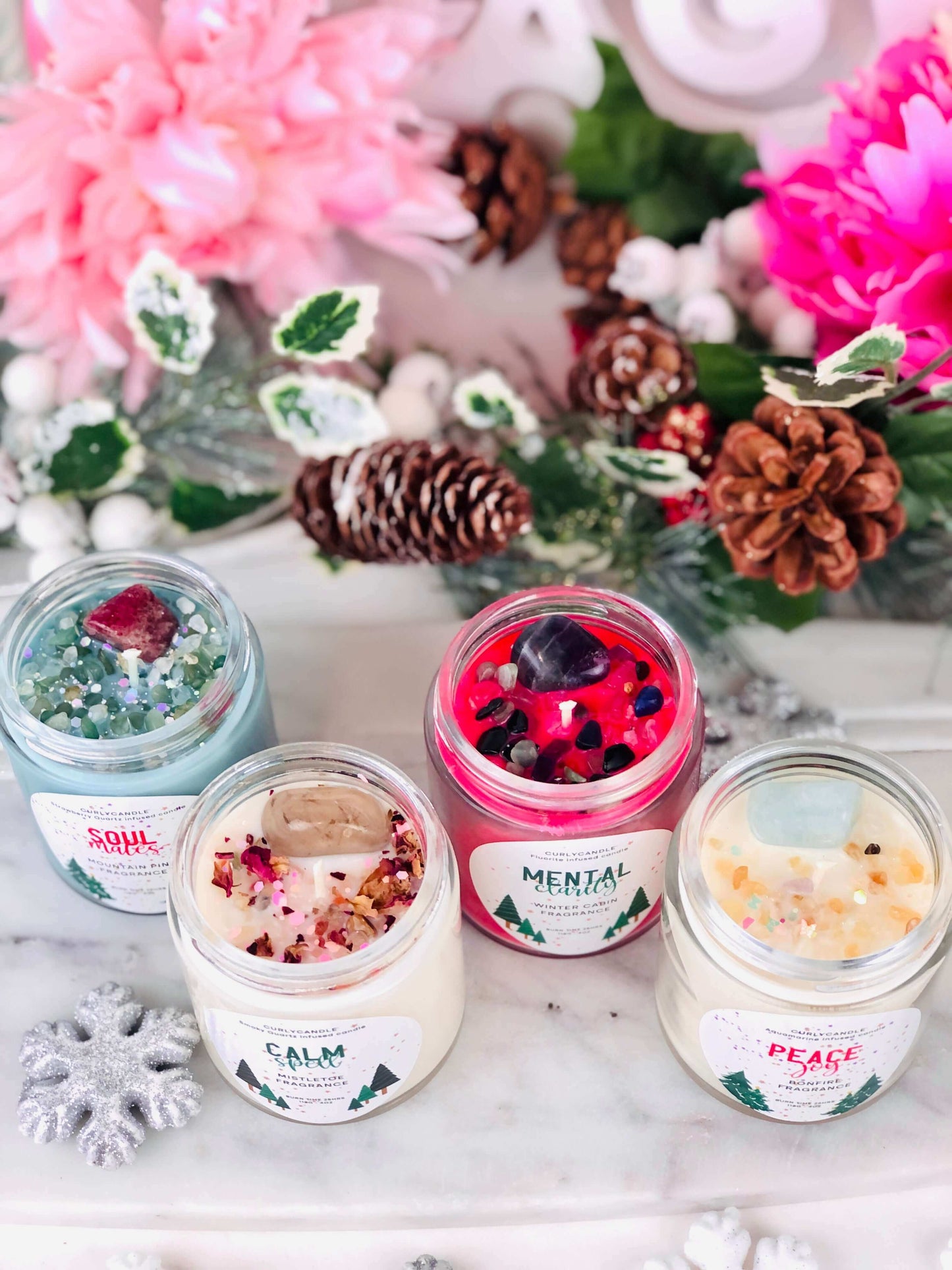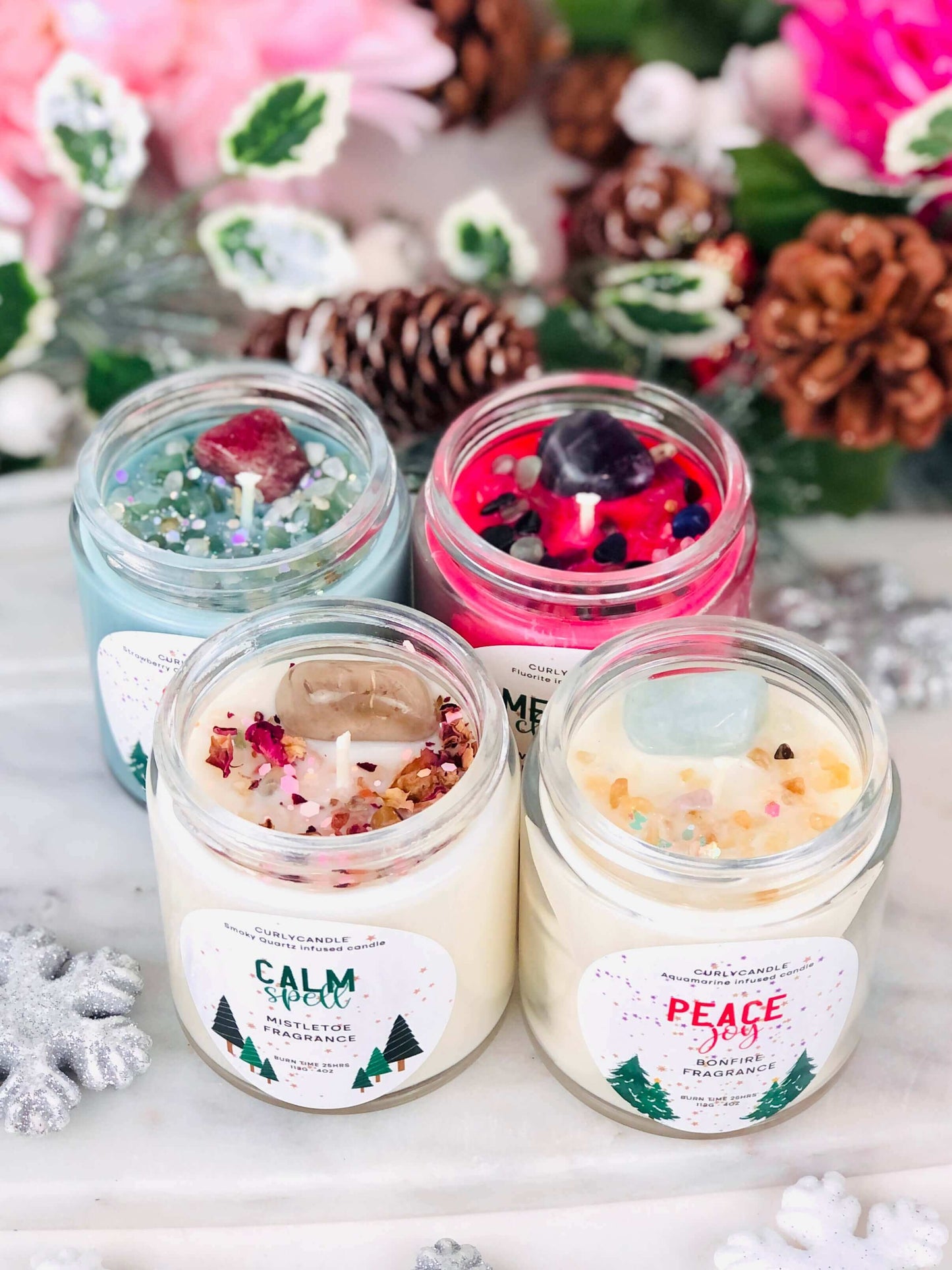 The singing bowl arrived packaged nicely a...
The singing bowl arrived packaged nicely and it great condition! The sweet owner messaged me when she was packing my order and that she was shipping it out. got a little gift as well, would definitely order from here again!
Amazing. So kind and wonderful to work wi...
Amazing. So kind and wonderful to work with, very helpful. An absolute pleasure. We love our smudging kit and will shop from here again.
loving the item, thank you so much.
loving the item, thank you so much.
good kind of small but okay
good kind of small but okay
Gorgeous singing bowl, with lovely resonan...
Gorgeous singing bowl, with lovely resonance.