CurlyCandle
Regular price
Sale price
$40.00
Unit price
per
Sale
Sold out
Deep Green
Aventurine crystal
tower - top polished cut base.
Origin: Brazil
Green Aventurine
crystal points are known as the "Stone of Opportunity," thought to be the luckiest of all crystals, especially in manifesting prosperity and wealth, or for increasing favor in competitions or games of chance.
The listing is for one Beautiful and Unique Deep Green color Aventurine healing crystal point from Brazil- please note with these being natural stones each one is unique and different and will vary in shape, color, and size. You will receive one of the pictured points.
Size options:
S- weight 125 gr -155 gr / height ~ 2.2"
M- weight 170-190 gr / height ~2.3" - 2.7"
L- weight 191-215 gr / height ~ 2.7"-3"
GREEN AVENTURINE

Chakras - Heart chakra
Zodiac - Aries, Leo
Element - Earth
Vibration - Number 3
Aventurine is a stone of prosperity. It reinforces leadership qualities and decisiveness. Promotes compassion and empathy. Encourages perseverance. Aventurine relieves stammers and severe neuroses. It stabilizes one's state of mind, stimulates perception, and enhances creativity. Aids in seeing alternatives and possibilities. Calms anger and irritation. Promotes feelings of well-being. Aventurine balances male-female energy. It encourages the regeneration of the heart. Protects against environmental pollution.

Aventurine benefits the thymus gland and nervous system. It balances blood pressure and stimulates metabolism, lowering cholesterol. Aventurine has an anti-inflammatory effect and eases skin eruptions, allergies, migraines, and soothes the eyes. It heals the lungs, sinuses, heart, and muscular and urogenital systems.
Find more cool products on our website: crystal candles, ritual candles, crystals, beeswax candles, candle molds, gift boxes, tarot cards, smudging&meditation, healing jewelry, and more.
Share
View full details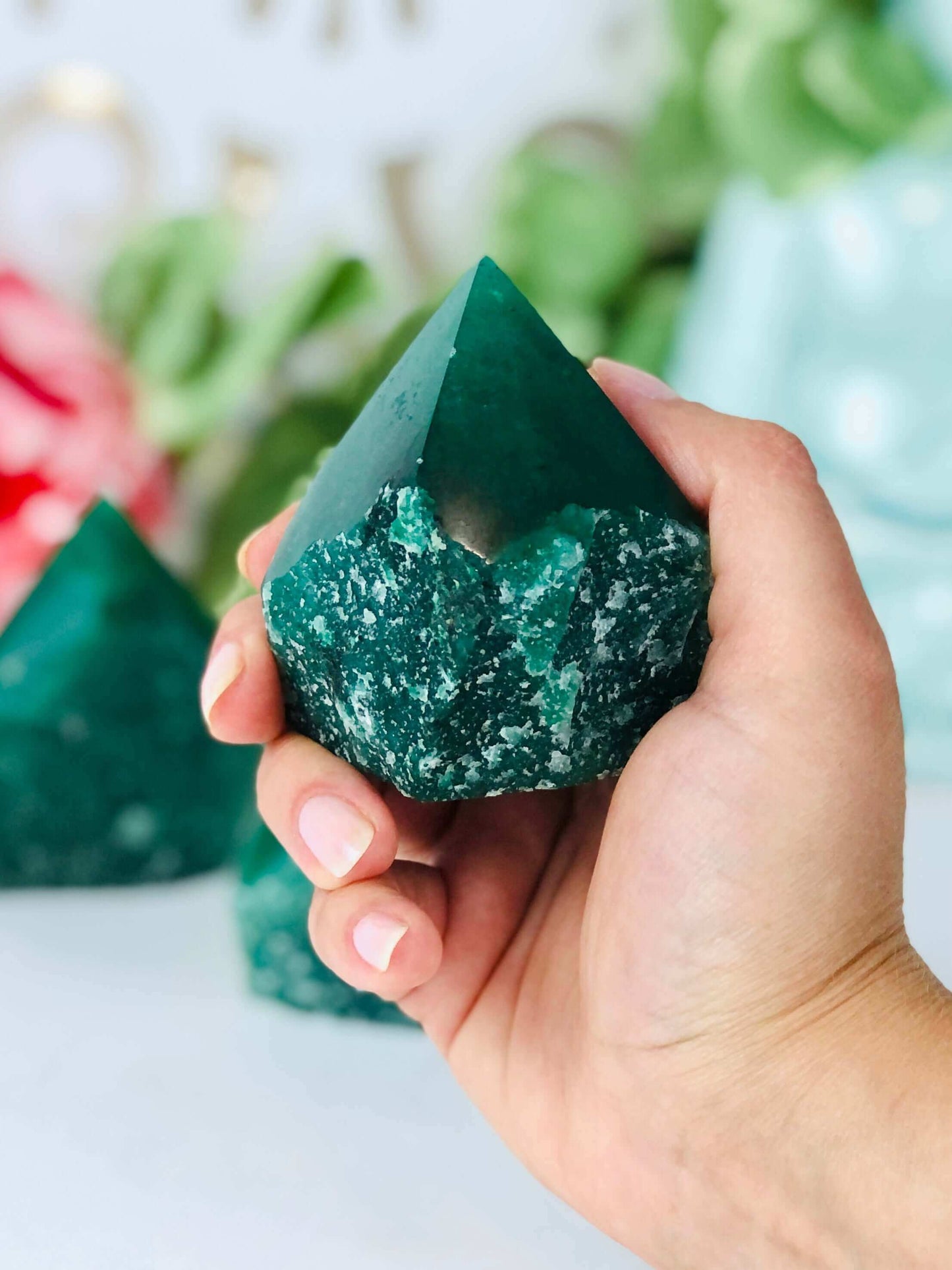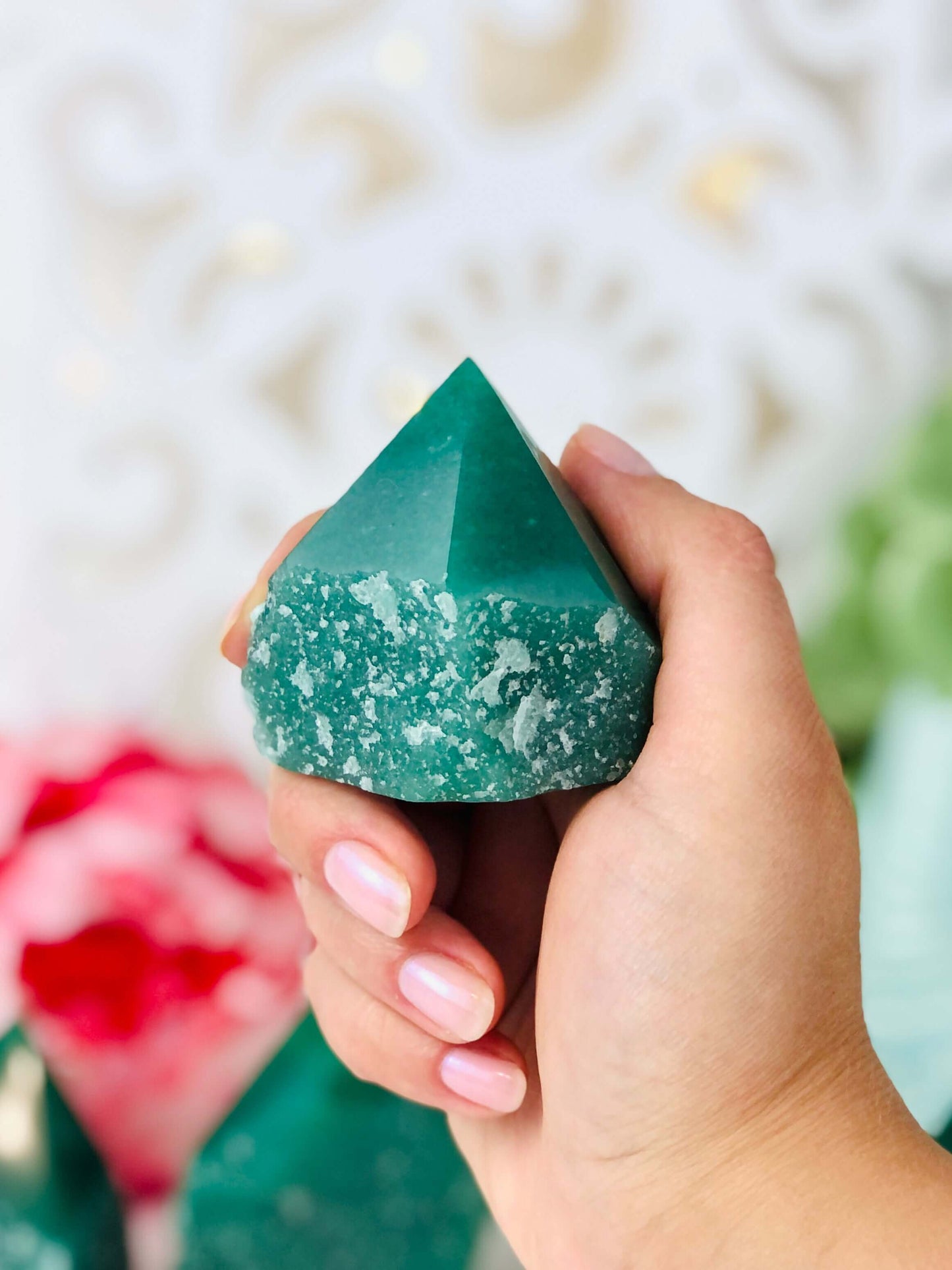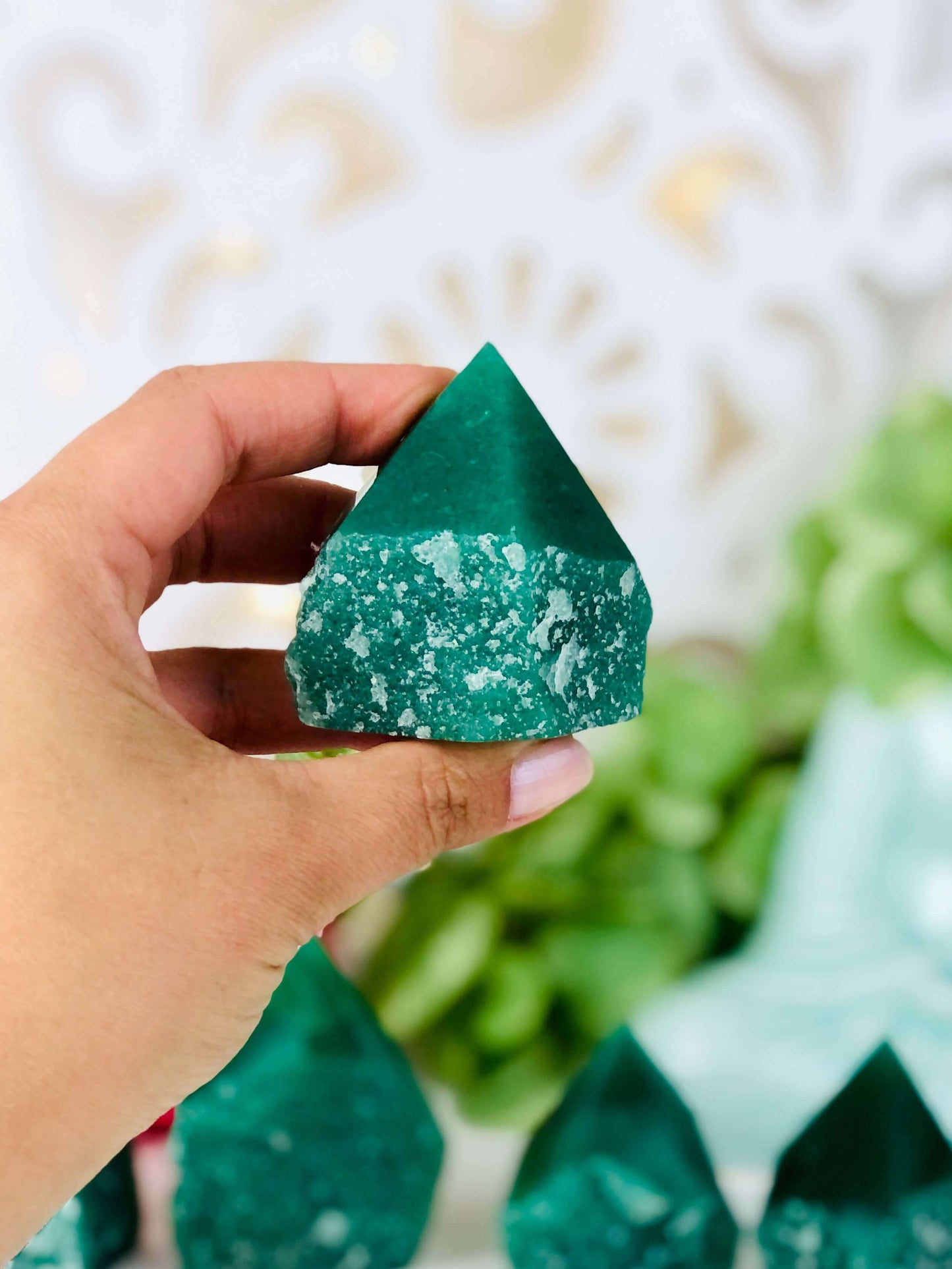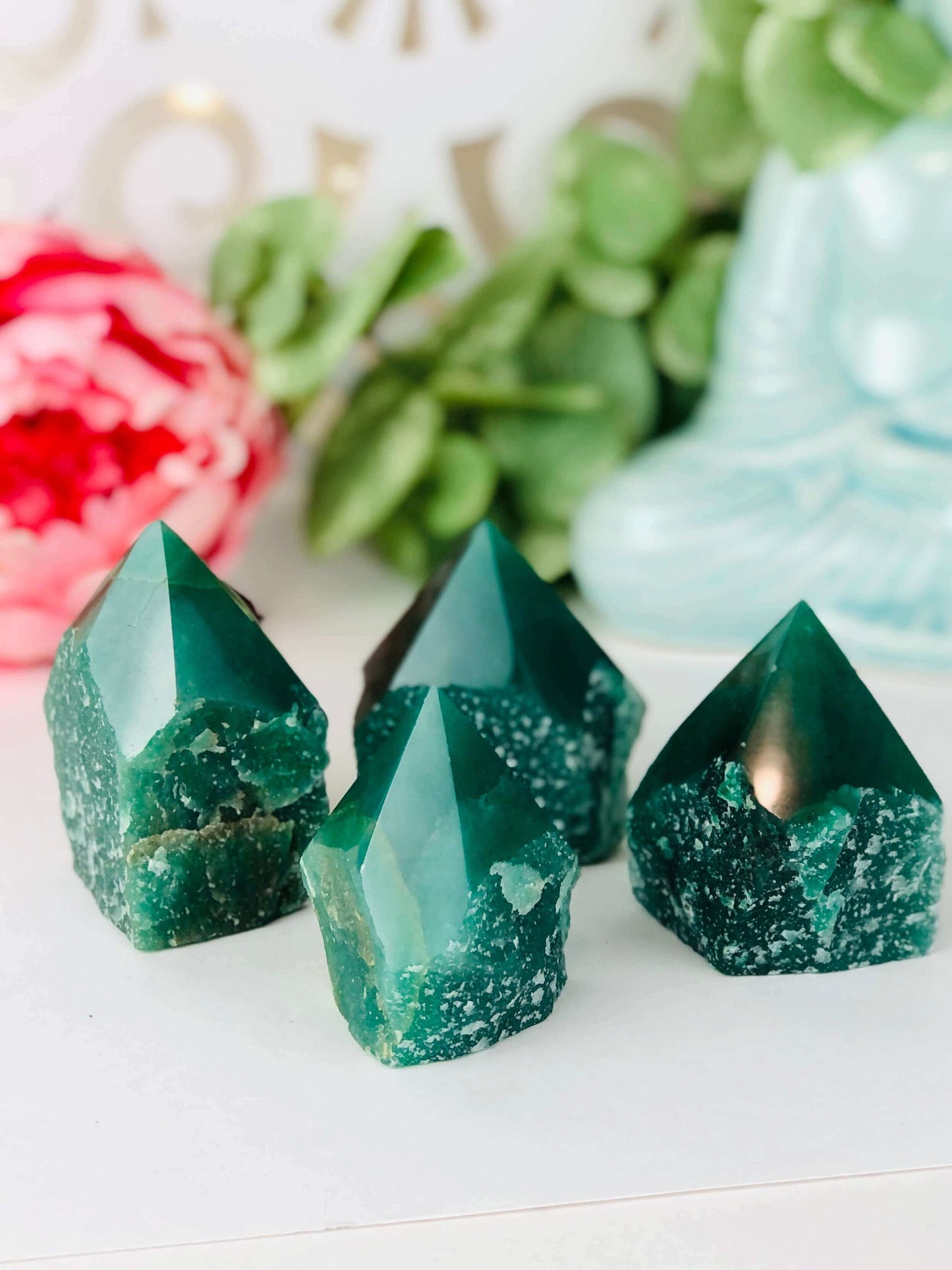 Stunning. Makes a wonderful addition to my...
Stunning. Makes a wonderful addition to my ever growing collection. Lovely colour and shape. Super fast shipping too