CurlyCandle
Regular price
Sale price
$30.00
Unit price
per
Sale
Sold out
This listing is for 1 (ONE) wooden Seed of Life crystal grid.
You can buy this grid with crystals or without them.
This wood grid was handcrafted in Bali using wood from sustainable forests. About crystals: 13 crystals: 7 tumbled Fluorite stones 6 tumbled Galaxite stones.
About crystal grid: Crystal grids are used to manifest intentions by placing multiple crystals upon a sacred geometry pattern, working toward a common goal or purpose. This beautiful hand-carved wood plaque mandala is the universal symbol of creation, better known as the Seed of Life. Found at the heart of the Flower of Life, the seed reveals the most fundamental shapes of creation. It is said that crystal grids are an incredibly powerful energy tool used to manifest aspirations, desires, goals, and intentions. The stones and crystals used in conjunction with the sacred geometry of the crystal grid, create a union of energies of each item used, amplifying their intended purpose.

About crystals:
Fluorite absorbs and neutralizes negative energy and stress. An excellent learning aid, Fluorite increases our powers of concentration, and self-confidence and helps us in decision-making. It encourages positivity, balances the energies, and improves balance and coordination, both physically and mentally.
Would you like to read more about fluorite crystal properties?
 Tumbled galaxite is very helpful for facilitating astral travel and astral projection. A Crown Chakra stone, galaxite can assist in contacting beings from other dimensions and planes. It is also said that galaxite is beneficial for stimulating metabolism. Galaxite has a remarkably high vibration but also provides grounding energy. I recommend holding your galaxite stone to your Third Eye or Crown Chakras in meditation or during ritual work. If you listen closely, your gemstone ally will guide you in how to work with it. Most importantly, remember to follow your intuition when working with this tool.
Would you like to know more about crystals and stones?
Find more cool products on our website: crystal candles, ritual candles, crystals, beeswax candles, candle molds, gift boxes, tarot cards, smudging&meditation, healing jewelry, and more.
Share
View full details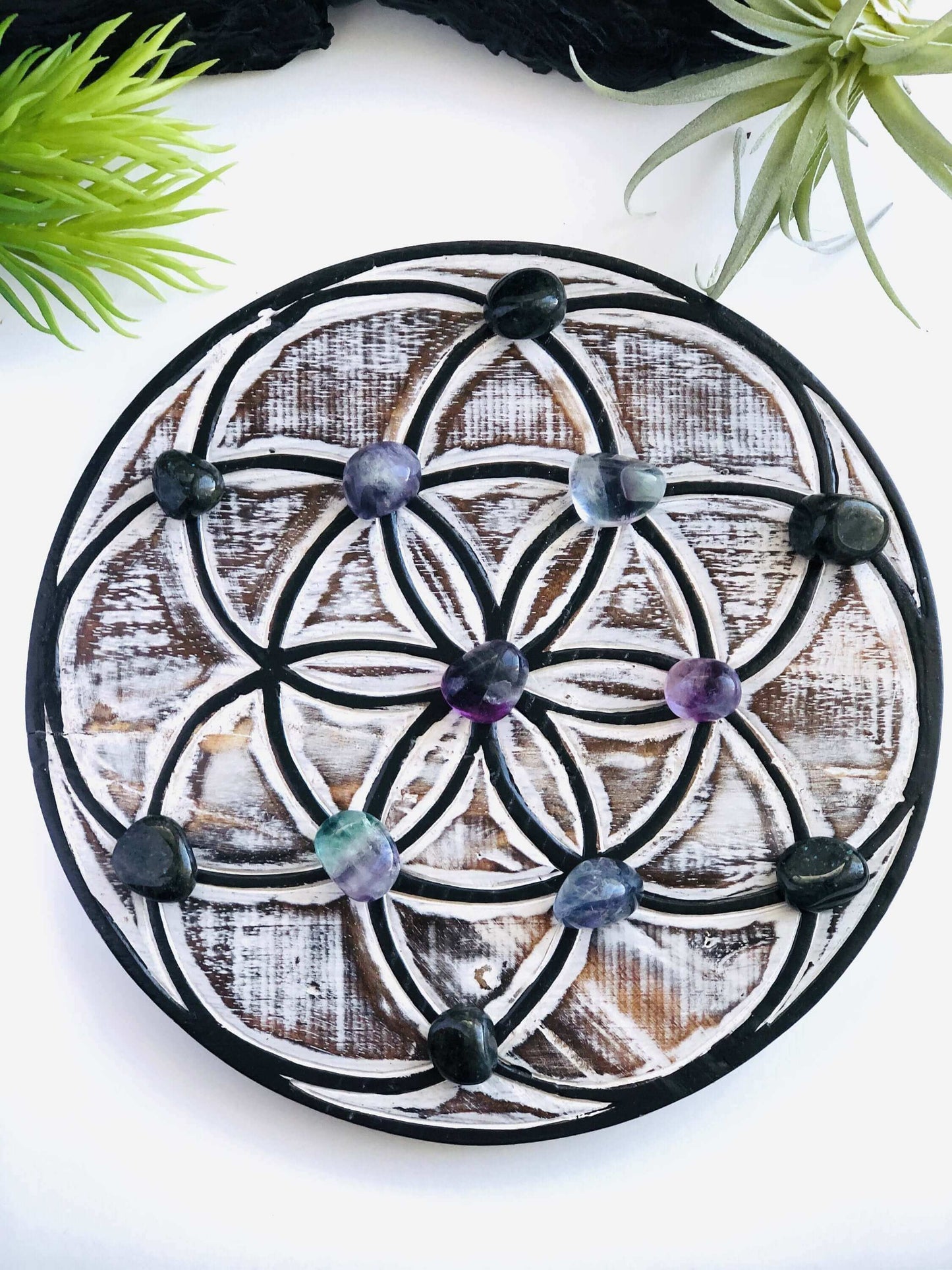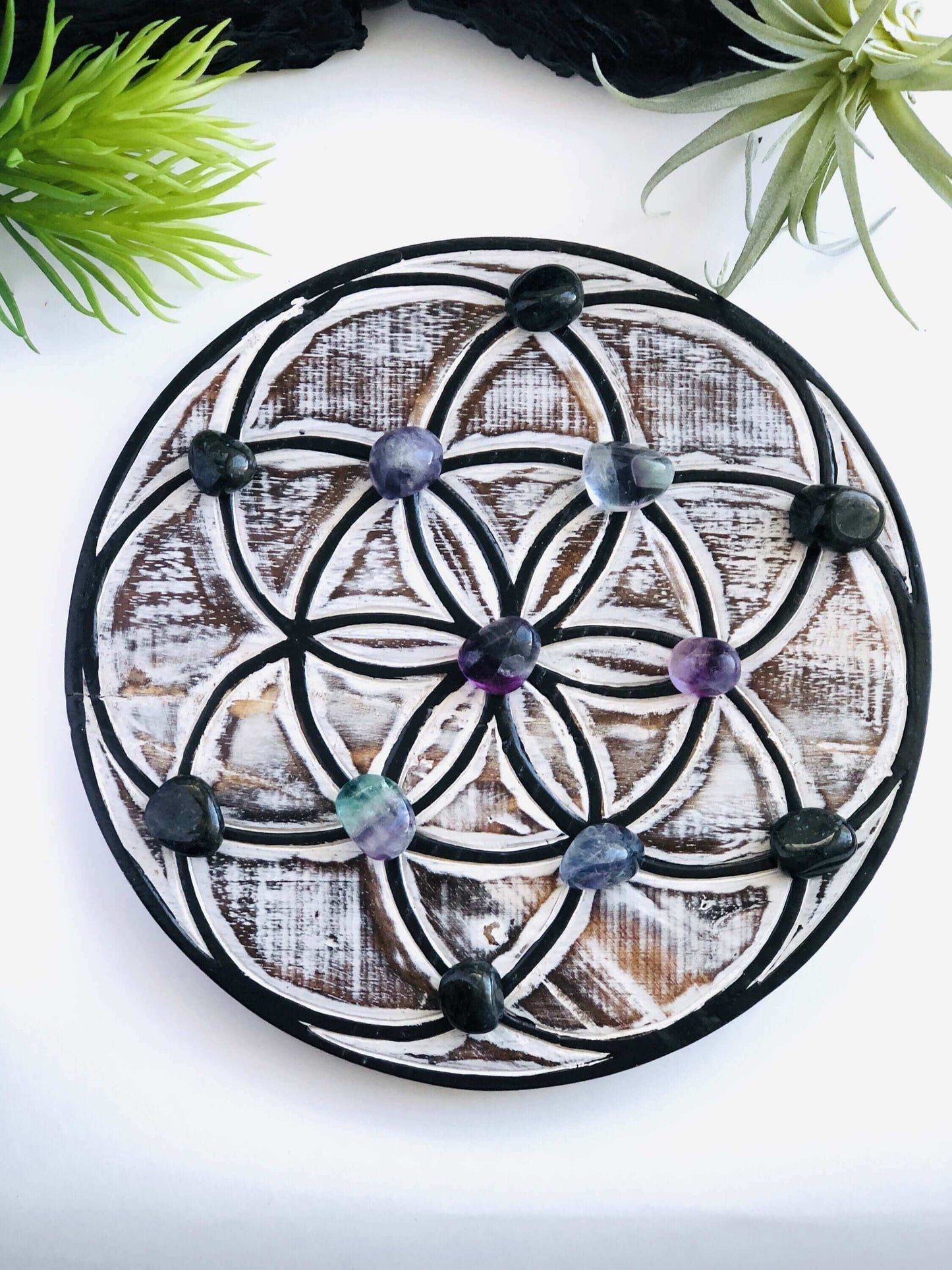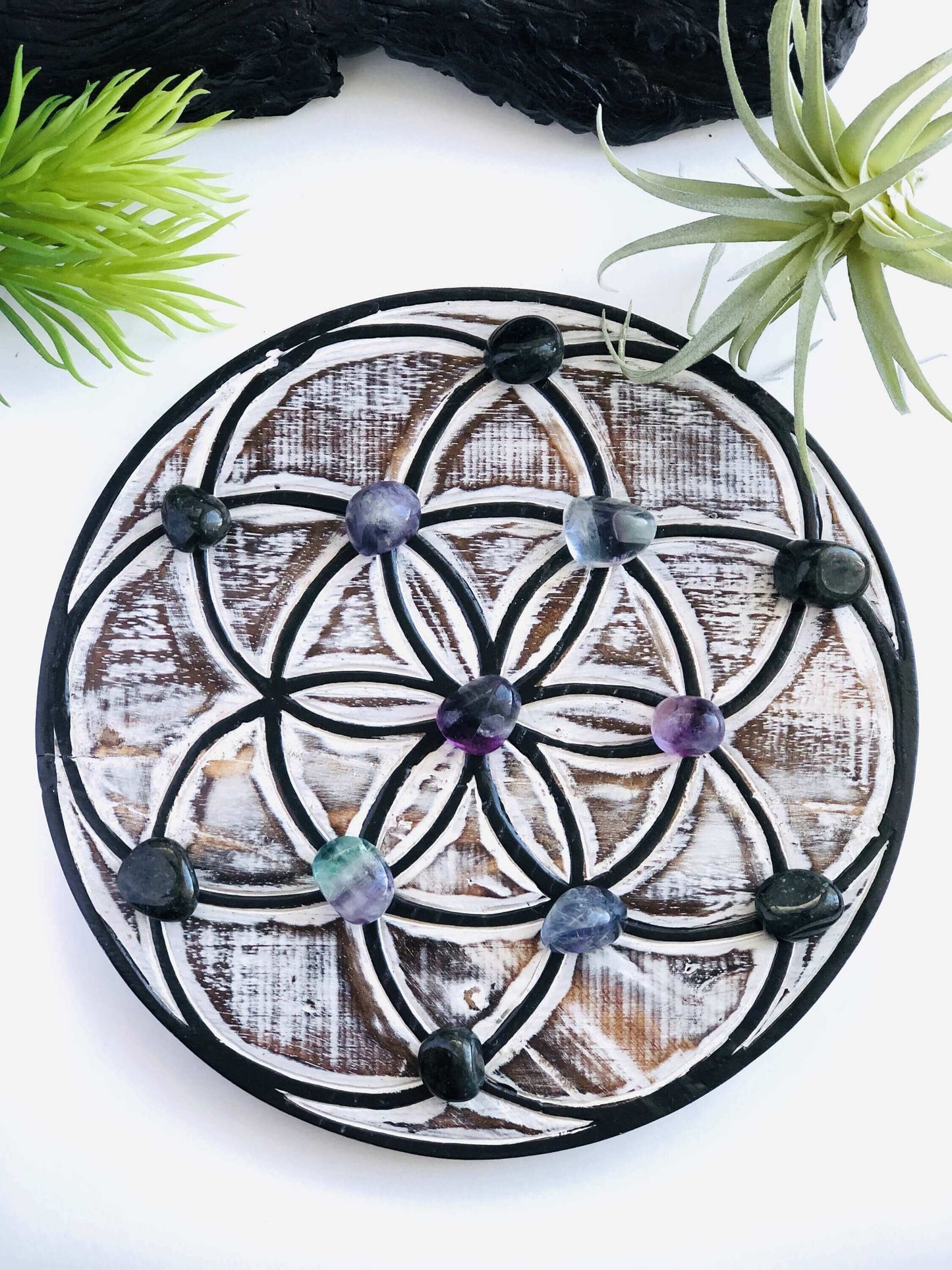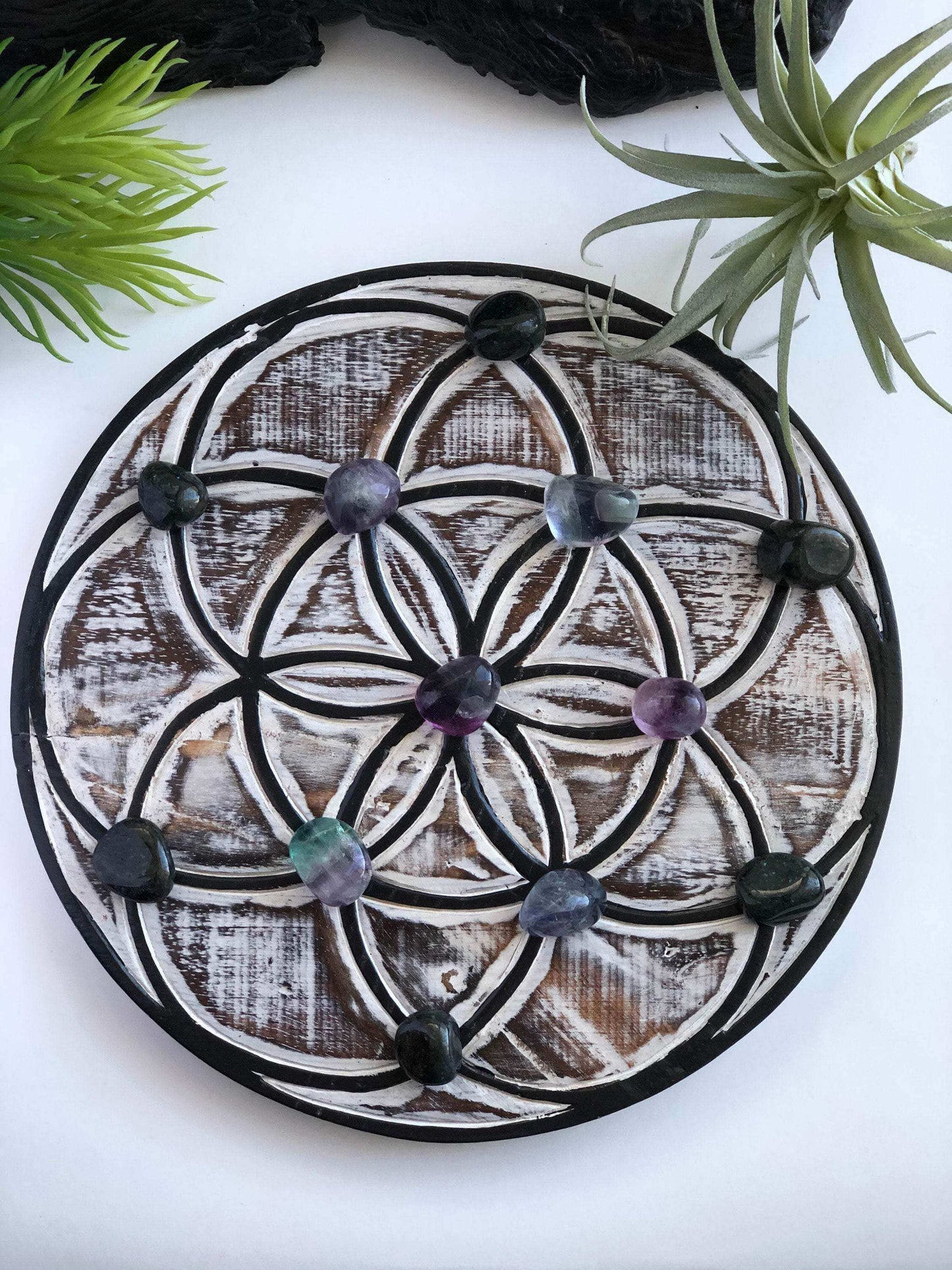 beautiful product, thank you for free crys...
beautiful product, thank you for free crystal
Gorgeous crystal grid
Gorgeous crystal grid! So authentic and original. It's like I've taken a trip to Bali myself! My grid came with complete with the stones. Great service, unique items.
Love the stone I picked
Love the stone I picked. Will be using it in a reiki crystal grid.
Very nice grid and crystals
Very nice grid and crystals. I will be setting up this grid today.
Beautiful wood grid and crystals
Beautiful wood grid and crystals. Would love to buy more wood grids from this shop. Fast shipping and nice gift. Thanks.