CurlyCandle
Regular price
$36.00
Sale price
$32.00
Unit price
per
Sale
Sold out
Taurus
Zodiac candle
infused with Emerald crystal.
Crystal candle
features Eucalyptus and Peppermint fragrances.
Topped with healing charged crystal and dried botanicals.


TAURUS BIRTHSTONE
The lucky stone of the Taurus
zodiac
sign natives is emerald as the ruling planet of this zodiac sign in Venus. This lucky stone can influence the complete personality and life of the Taurus natives and help them transform their energies for betterment in all spheres of life.


FRAGRANCE
Peppermint and Eucalyptus fragrance oil blend sweet peppermint with tingly, earthy eucalyptus for a refreshing spa-like scent. Hints of cedarwood add depth that makes this a perfect year-round fragrance. Peppermint and Eucalyptus candles bring an upscale scent into any space. The fragrance is wonderful for entryways, hallways, and living rooms since it beckons people in and invites them to stay.


BURN TIME
8 OZ (186 gr) - approx 45 h
Would you like to know more about crystals and stones?
Find more cool products on our website: crystal candles, ritual candles, crystals, luxury candles, beeswax candles, candle molds, gift boxes, tarot cards, smudging&meditation, healing jewelry, and more crystals and candles on CurlyCandle.
Share
View full details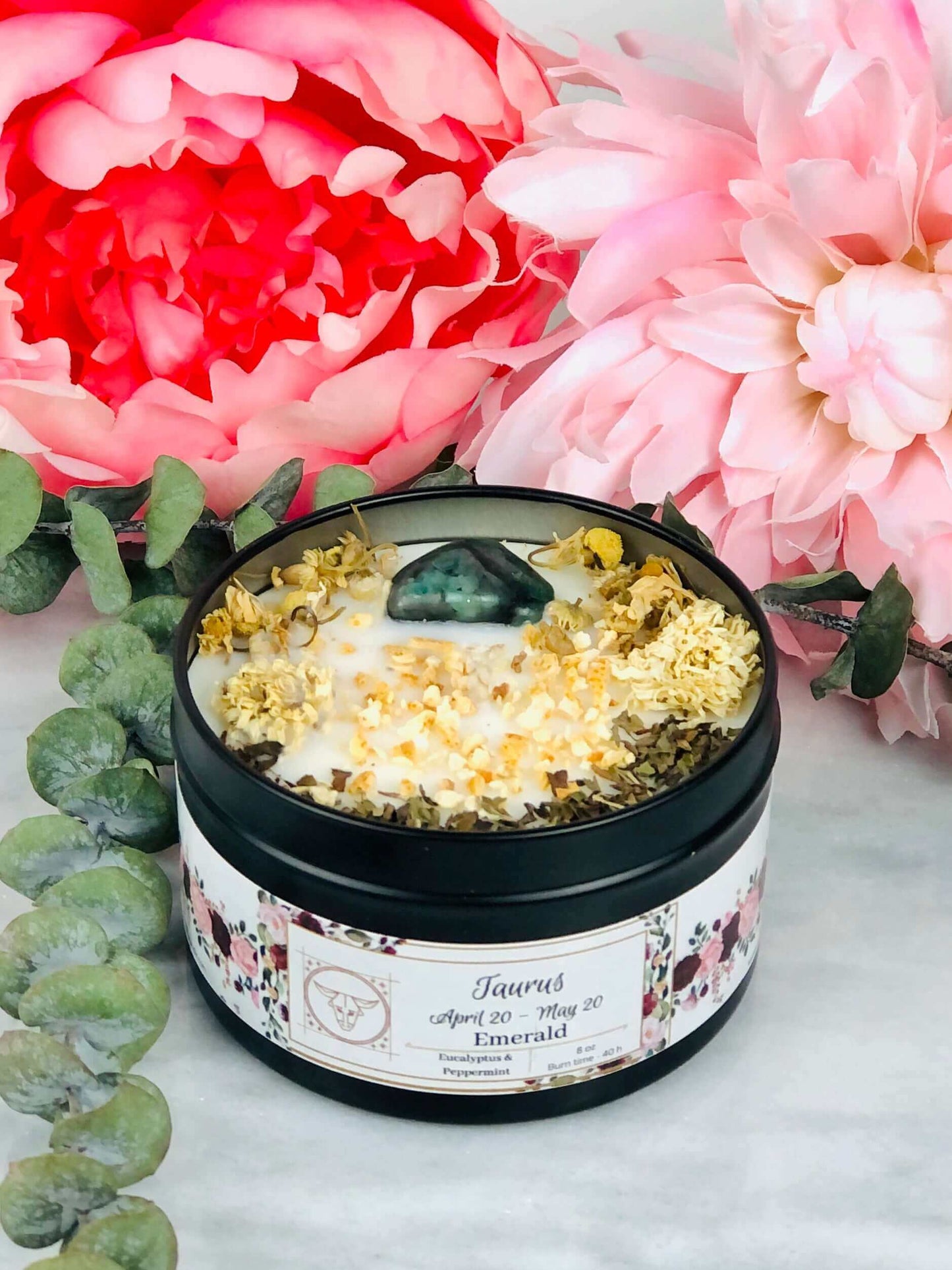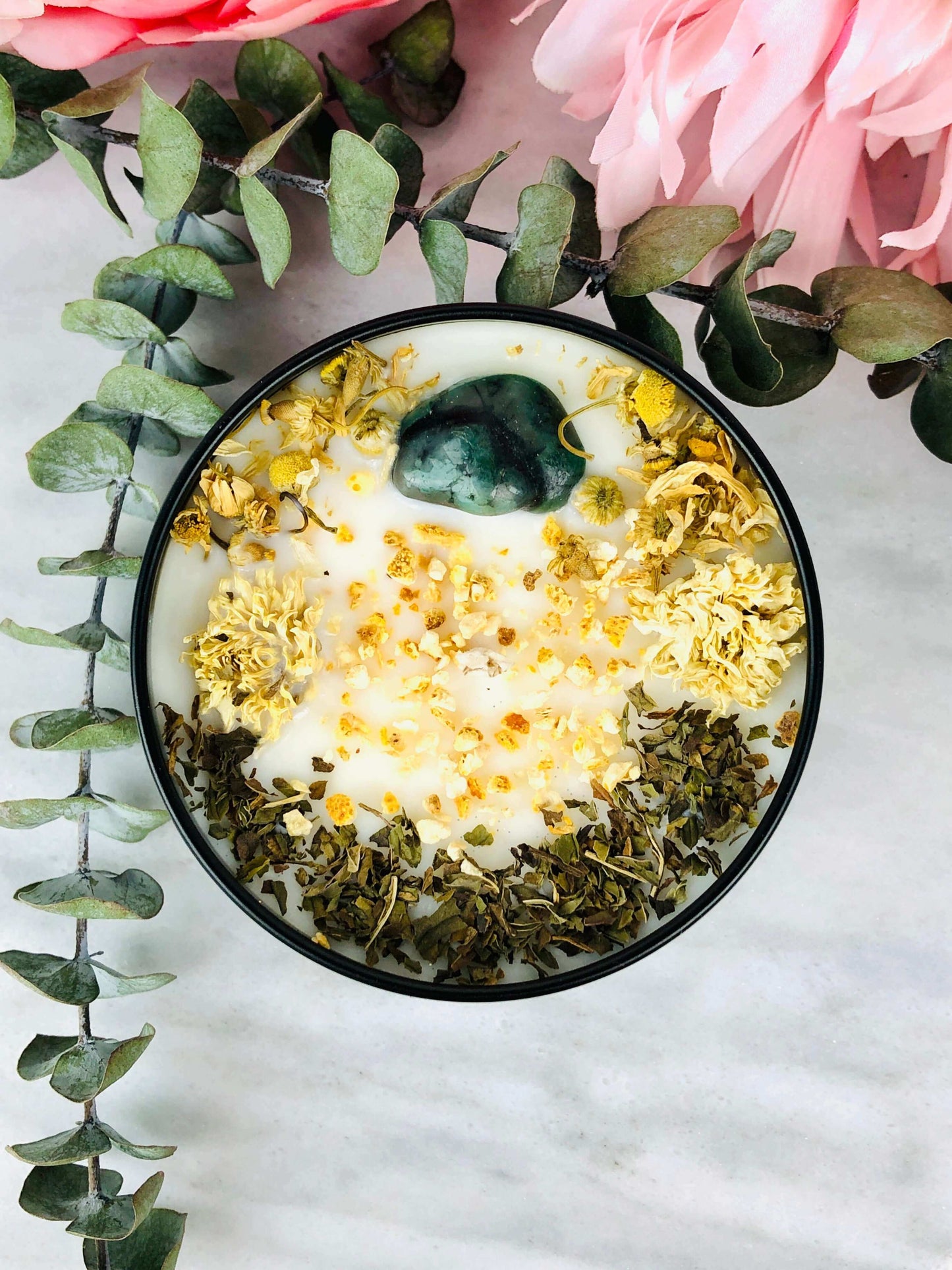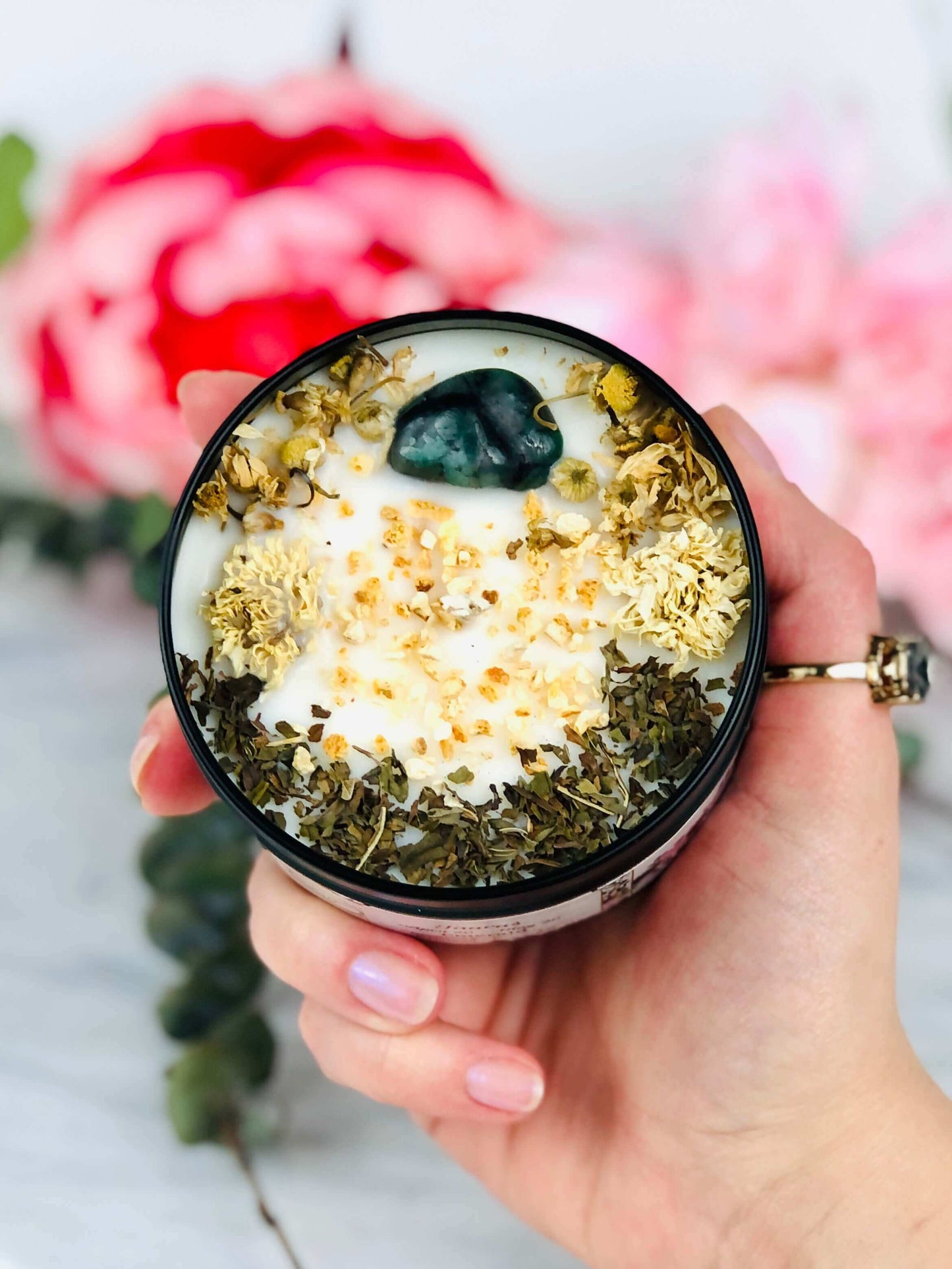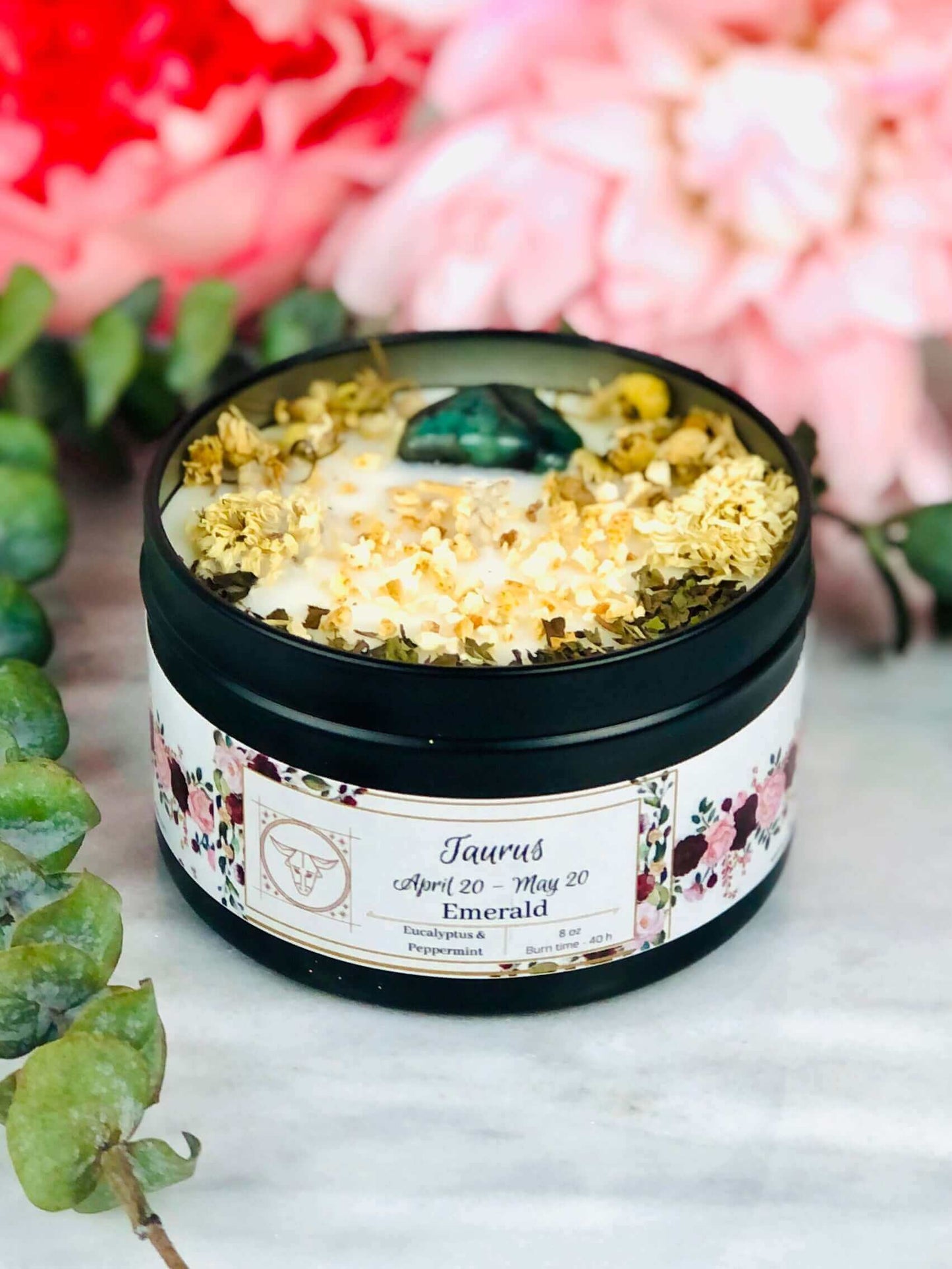 Gifted to a friend and they loved the smel...
Gifted to a friend and they loved the smell and the candle itself! great gift idea