CurlyCandle
Regular price
$55.00
Sale price
$48.00
Unit price
per
Sale
Sold out
Rhodochrosite is a stone that integrates physical and spiritual energies, stimulating love and passion while energizing the soul. Rhodochrosite opens the heart, lifting depression and encouraging a positive and cheerful outlook. It improves self-worth and soothes emotional stress. Rhodochrosite encourages a positive attitude, creativity, and innovation, and enhances dream states.


Would you like to read more about rhodochrosite crystal properties?


Dimensions approx.

1.65 x 1.4inch
41 x 37 mm
Weight: 21 gr
You will receive the exact specimen pictured!!!
Origin: Argentina


Chakras - Heart Chakra
Zodiac - Leo, Scorpio
Element - Earth

Rhodochrosite crystal promotes a kind and gentle outlook. It is easy to be critical, but we all make mistakes - it is part of being human. Rhodochrosite asks you to look for the good in yourself and others, rather than focusing on faults and laws. It encourages you to be kind and, by doing so, fosters self-respect and tolerance.

Taking a more understanding viewpoint helps to heal old wounds, particularly those sustained in childhood when you may have felt unloved or rejected in some way. Rhodochrosite is one of the best crystals for healing emotional trauma and shame. With its compassionate and loving energy, it is the ideal choice for working with your inner child. Helping the child part of yourself to feel loved and safe can make a huge difference in your enjoyment of life.


Suggestion for Use

Find a photograph of yourself as a child. Look at the photo and hold a piece of Rhodochrosite to your heart center. Close your eyes and imagine the child part of you in front of you. Notice how it is standing or sitting and what it is wearing.

Notice whether it seems happy or sad. Speak gently to your child self. It may be shy or wary, so be patient. See if your child will come to you for a hug. You may need to revisit and care for your child self over time. Do whatever is needed to ensure it feels safe and loved.

If this exercise brings up difficult memories, such as abuse, then you may prefer to work with an experienced therapist.
Would you like to know more about crystals and stones?
Find more cool products on our website: crystal candles, ritual candles, crystals, beeswax candles, candle molds, gift boxes, tarot cards, smudging&meditation, healing jewelry, and more.
Share
View full details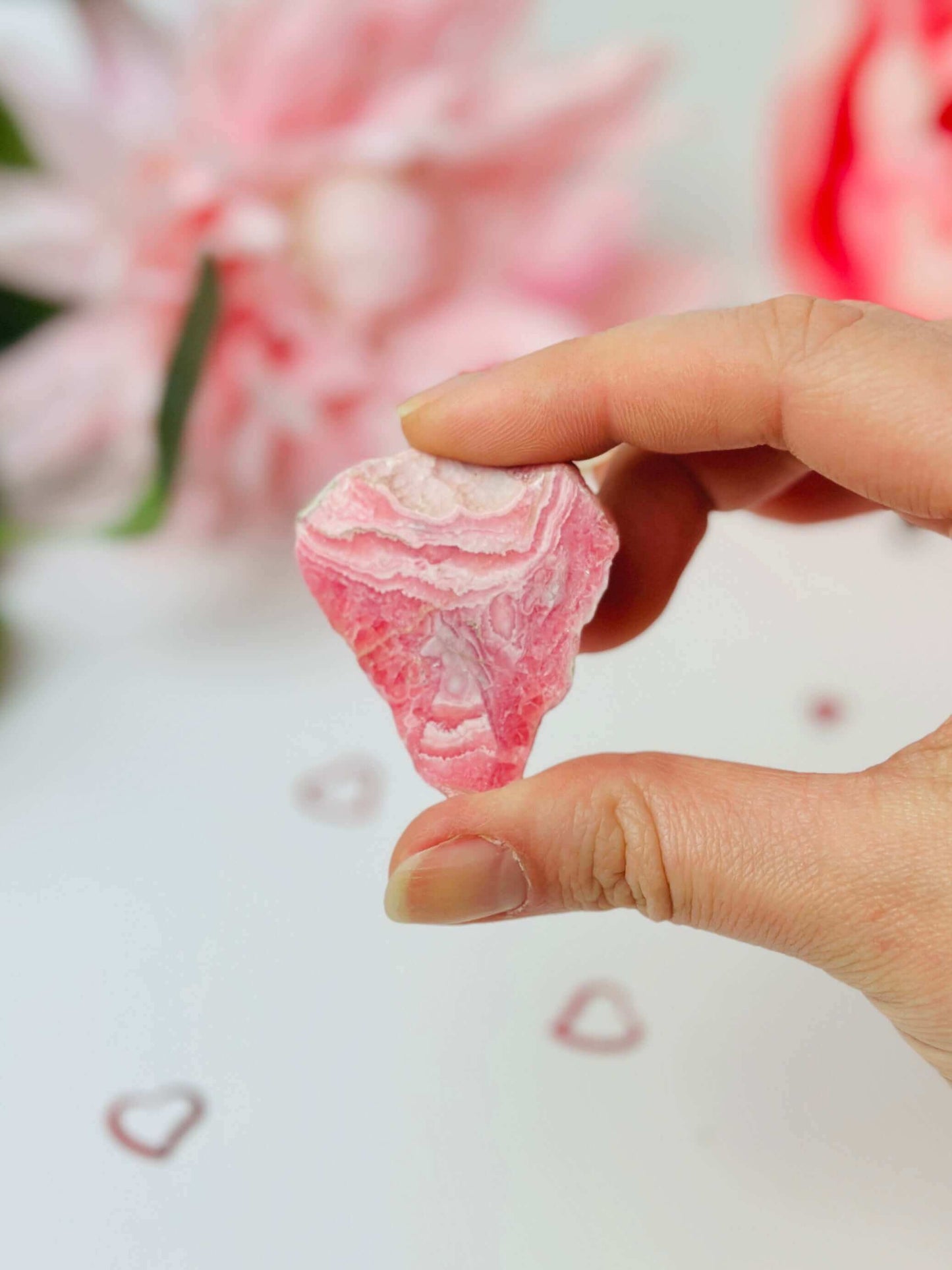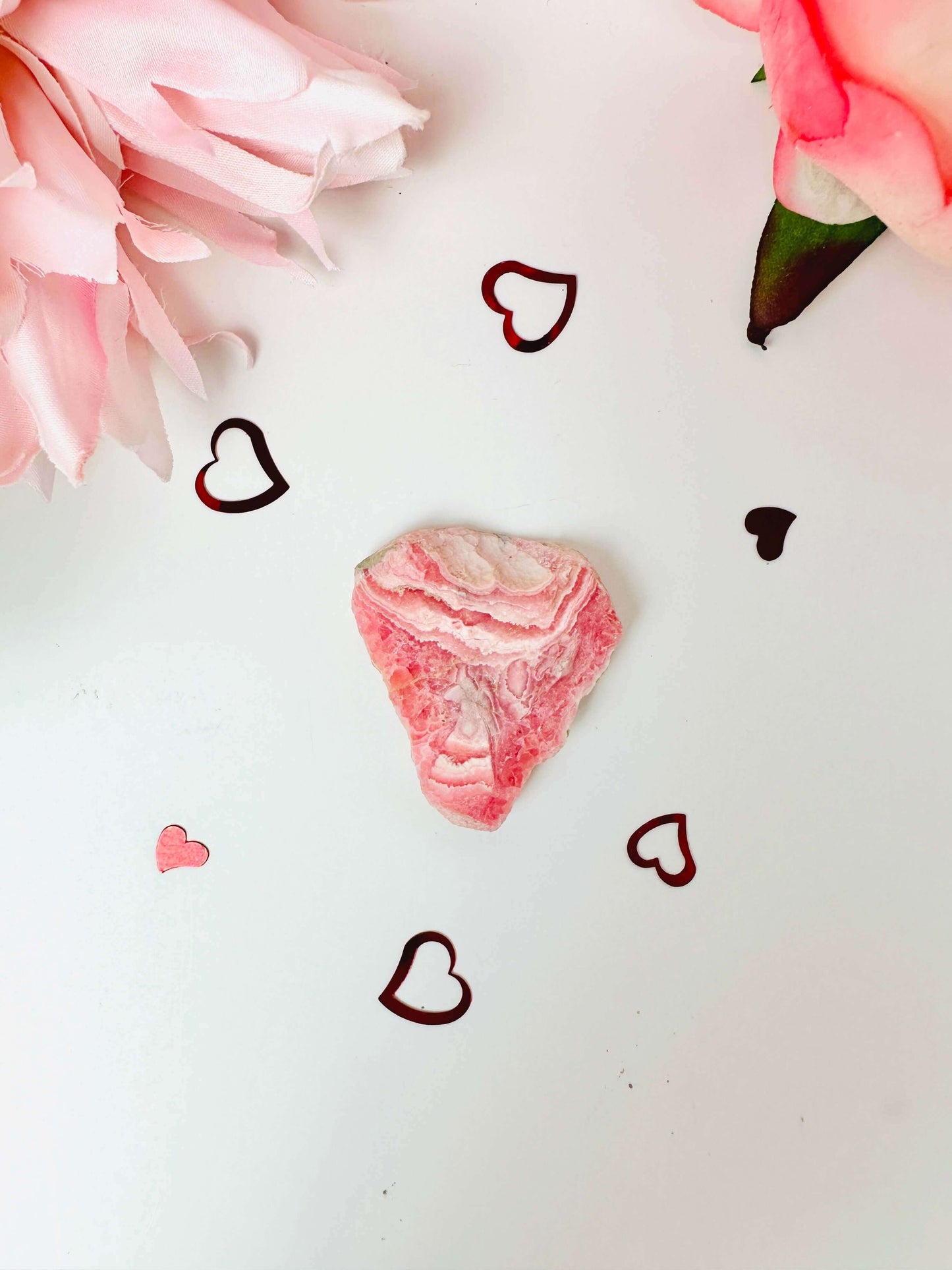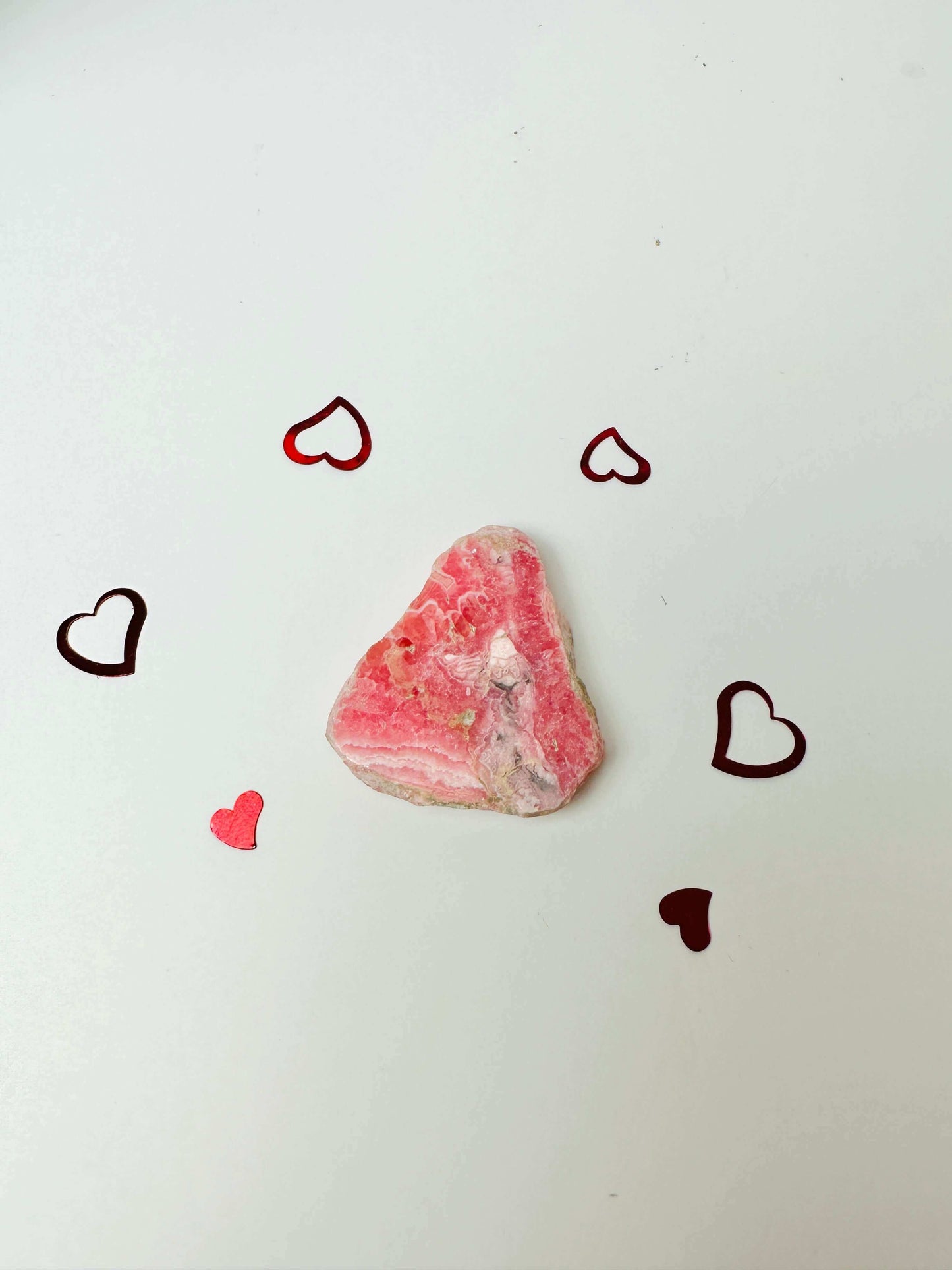 Pretty little rhodochrosite slab, I really...
Pretty little rhodochrosite slab, I really satisfied.
so beautiful and got here fast !
so beautiful and got here fast !
I gave this as a gift and it was so apprec...
I gave this as a gift and it was so appreciated. It is incredible! The gift wrap was lovely too! Thank you very much!