CurlyCandle
Regular price
Sale price
$42.00
Unit price
per
Sale
Sold out
Rainbow Obsidian, also called Heaven Eye, is a black or deep brown Obsidian displaying iridescent bands of red, blue, gold, violet, or green when polished and exposed to bright light. The color layers are caused by the refraction of microscopic bubbles and inclusions such as Magnetite. Rainbow Obsidian is gentler than Black Obsidian, with strong protective properties.

Would you like to read more about black obsidian crystal properties?


S I Z E:

MEDIUM
approx. 2.19" x 2.4"

SMALL
approx. 1.9" x 1.8"
Origin: Mexico

Please note that these are stock photos of a few of the healing crystal hearts that we have available. These are natural Crystals & Gemstones, so each stone will be unique and have variations in natural characteristics such as size, shape, inclusion, and color.

Rainbow Obsidian is an excellent tool for facilitating a purposeful search of our psyche to find the root causes of emotional traumas and distresses, and to release ties with the past. It is ideal for dissolving outmoded genetic patterns and karma, severing the cords of old love, and releasing hooks that others have left in the heart. Rainbow Obsidian brings hope, illumination, and energy into the most blocked and stagnant areas of the emotional body, and grounds spiritual Light into the aura and physical body. It is great to support alleviating depression, mood swings, despair, or paralyzing fears.
It is used for meditation and as an aid for focus and memory.
Would you like to know more about crystals and stones?
Find more cool products on our website: crystal candles, ritual candles, crystals, beeswax candles, candle molds, gift boxes, tarot cards, smudging&meditation, healing jewelry, and more.
Share
View full details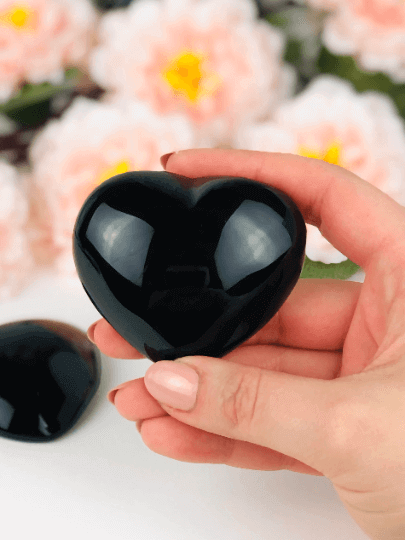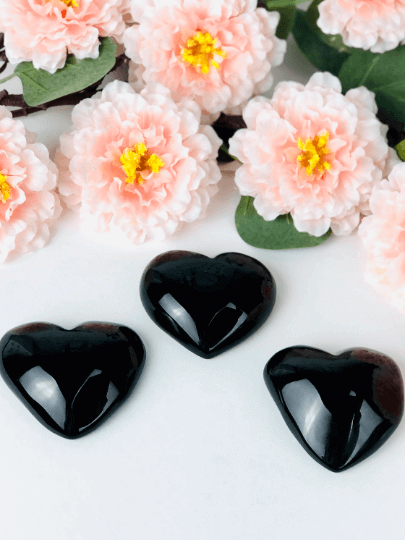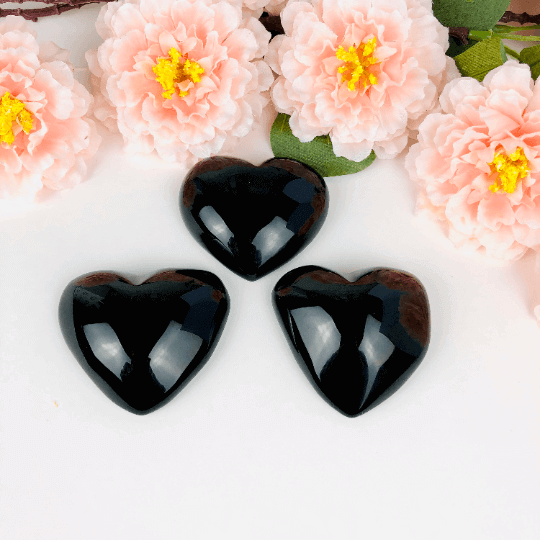 This is so beautiful
This heart shape obsidian is so beautiful. I love it. Thank you so much!