CurlyCandle
Regular price
Sale price
$47.00
Unit price
per
Sale
Sold out
This Healing crystals candle is an organic soy candle infused with Opalite crystal. crystal candles feature Mango and Coconut Milk fragrances. Topped with crystals and dried botanicals.
Opalite Meaning:
The healing properties of Opalite is a beautiful, sky-blue stone that symbolizes clear thinking, new beginnings, and childlike glee. Unlike many other crystals, Opalite is a man-made stone created from glass. As such, it has a far different meaning for spiritual purposes compared to other, natural stones coming from the Earth. As with all human-made stones, one must use Opalite for the more straightforward challenges in life, which is where its purpose shines greatest. It is not a worthless power that Opalite has, mind you. For many people who have trouble getting their minds off of very serious and deep topics, Opalite reminds them to stay fun, cheery, and light-hearted. Opalite's two primary colors, blue and white, come together to form its unique shine. Together they stand for openness, calmness, and purity. Whether you're placing Opalite on the navel, forehead, heart, or sacred altar, it brightens and shines its energy around it, giving pure beauty and cheer. Opalite stands for new beginnings and, as such, is one of the perfect stones for modern healers. It contains within it the spirit of youth, hope, and optimism. For individuals looking to enter into the world of crystals and gemstones for healing, Opalite can be a perfect pathway. It is both gentle and calm. That makes working with it a breeze! Other stones can be much more challenging to understand and require much practice to perfect their usage. You can feel its energy as easily as watching an ocean's tide come in and out on a warm afternoon.
About Fragrance:
Mango and Coconut Milk fragrance oil is a modern tropical fusion of fresh mango and creamy coconut milk. Pineapple and orange top notes meld with ripe mango and a hint of peach. Coconut milk and sugar base notes round out this lush, luxurious fruit medley Note Profile: Top: Pineapple, Orange Middle: Mango, Peach Base: Coconut Milk, Sugar
Would you like to know more about crystals and stones?
Find more cool products on our website: crystal candles, ritual candles, crystals, luxury candles, beeswax candles, candle molds, gift boxes, tarot cards, smudging&meditation, healing jewelry, and more crystals and candles on CurlyCandle.
Share
View full details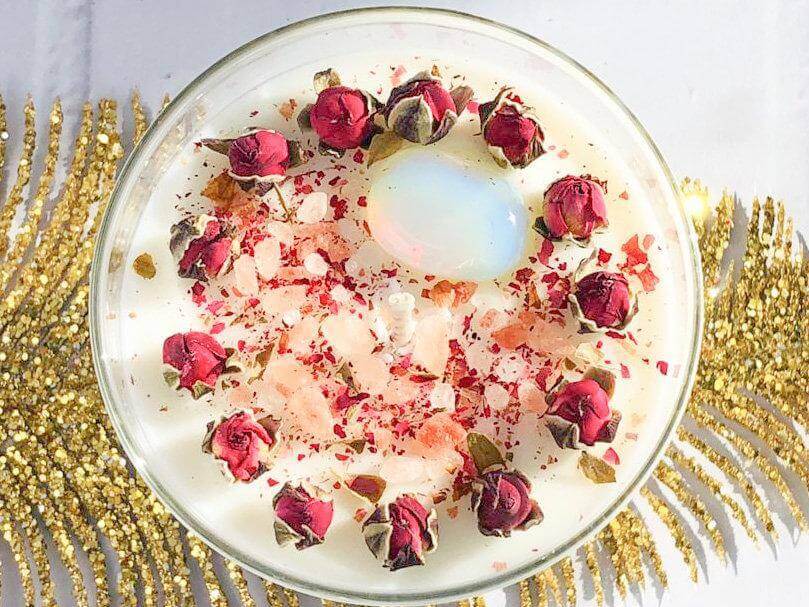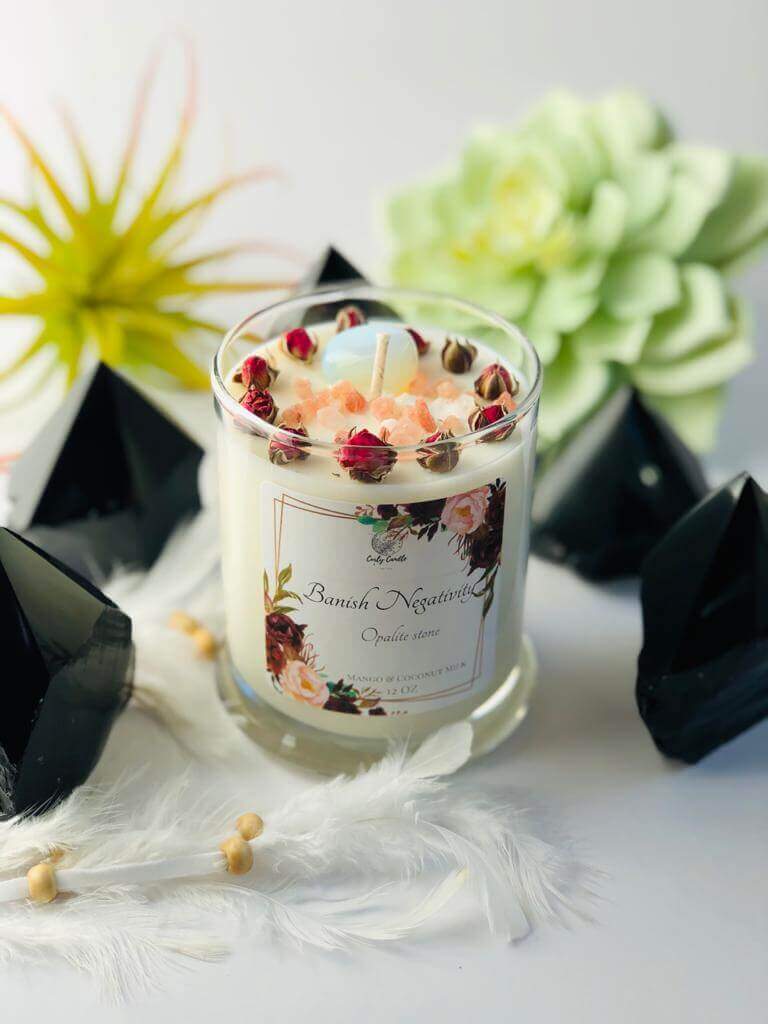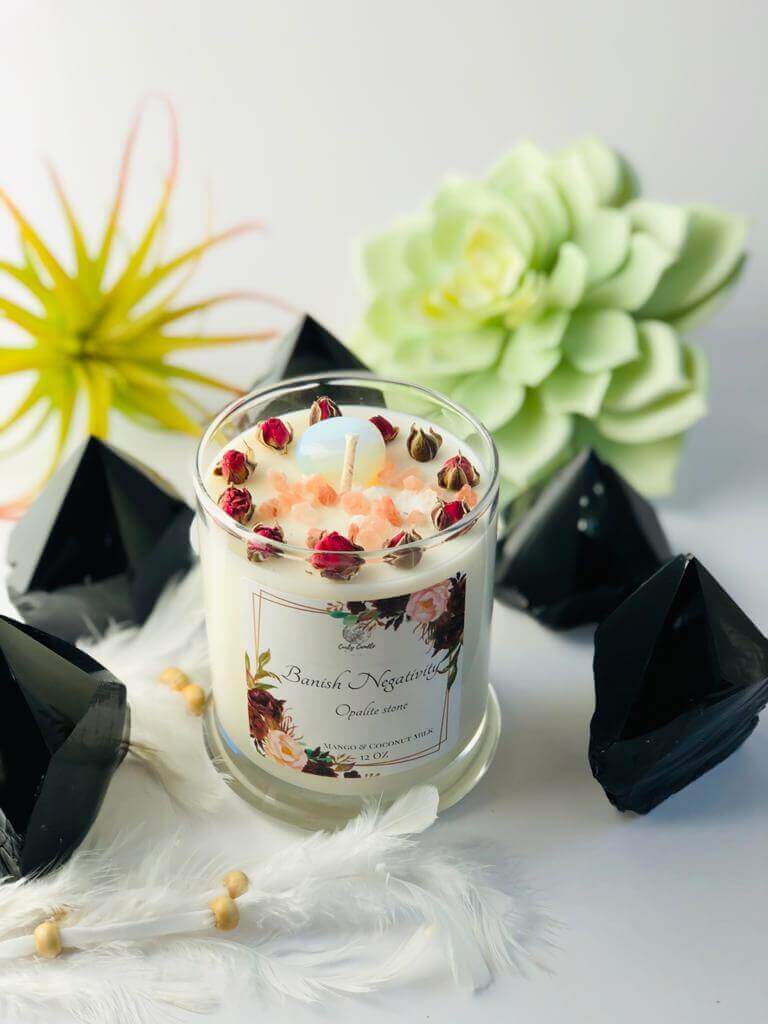 These are the best Incredible soy intentio...
These are the best Incredible soy intention candles with large crystals and herbs! I love this shop and return again and again! Alexandra puts so much love and care in each candle! Thank you for your beautiful creations! I love supporting woman owned small business ! 💖💖💖💖💖
Beautiful as always. Smells devine. We'll...
Beautiful as always. Smells devine. We'll definitely repurchase
These are the best soy intention candles!...
These are the best soy intention candles! The scent is incredible! The beautiful large opalite crystal and roses are so unique! Alexandra is so very kind and knowledgeable! We have been purchasing for years and will continue! We love supporting women owned business!! This is an absolute favorite shop!❤️ Thank you so much Alexandra for your incredible candles!A++++++++++++++++❤️❤️❤️❤️❤️❤️❤️❤️❤️❤️
This is going to be such a beautiful Chris...
This is going to be such a beautiful Christmas present! Thank you so much x