CurlyCandle
Regular price
Sale price
$9.99
Unit price
per
Sale
Sold out
Golden Lepidolite is a rare and extremely powerful crystal variation that combines the traditional Lepidolite properties with the energy of light.
Lepidolite is sometimes called the "peace stone" or "grandmother stone" because it is thought to have nurturing and calming properties. Within the metaphysical realm, lepidolite aids in overcoming emotional or mental dependency and helps treat addictions and all kinds of conditions, including anorexia.
Intentions: Positive Energy, Protection, Emotional Balancing
Chakra: Solar Plexus
Zodiac: Libra, Pisces
Elements: Water
Place a Lepidolite crystal on your nightstand or even under your bed to quiet your mind for a sound sleep. You can also meditate with the crystal on your forehead to invite a good night's sleep. You can program your Lepidolite stone for love and place it at the dinner table.
SIZE

~ 1.5"
Origin: Brazil

Please note that these are stock photos of a few of the raw healing crystals and stones that we have available. These are natural Crystals so each stone will be unique and have variations in natural characteristics such as Size, Shape, Inclusions, and Color.
Share
View full details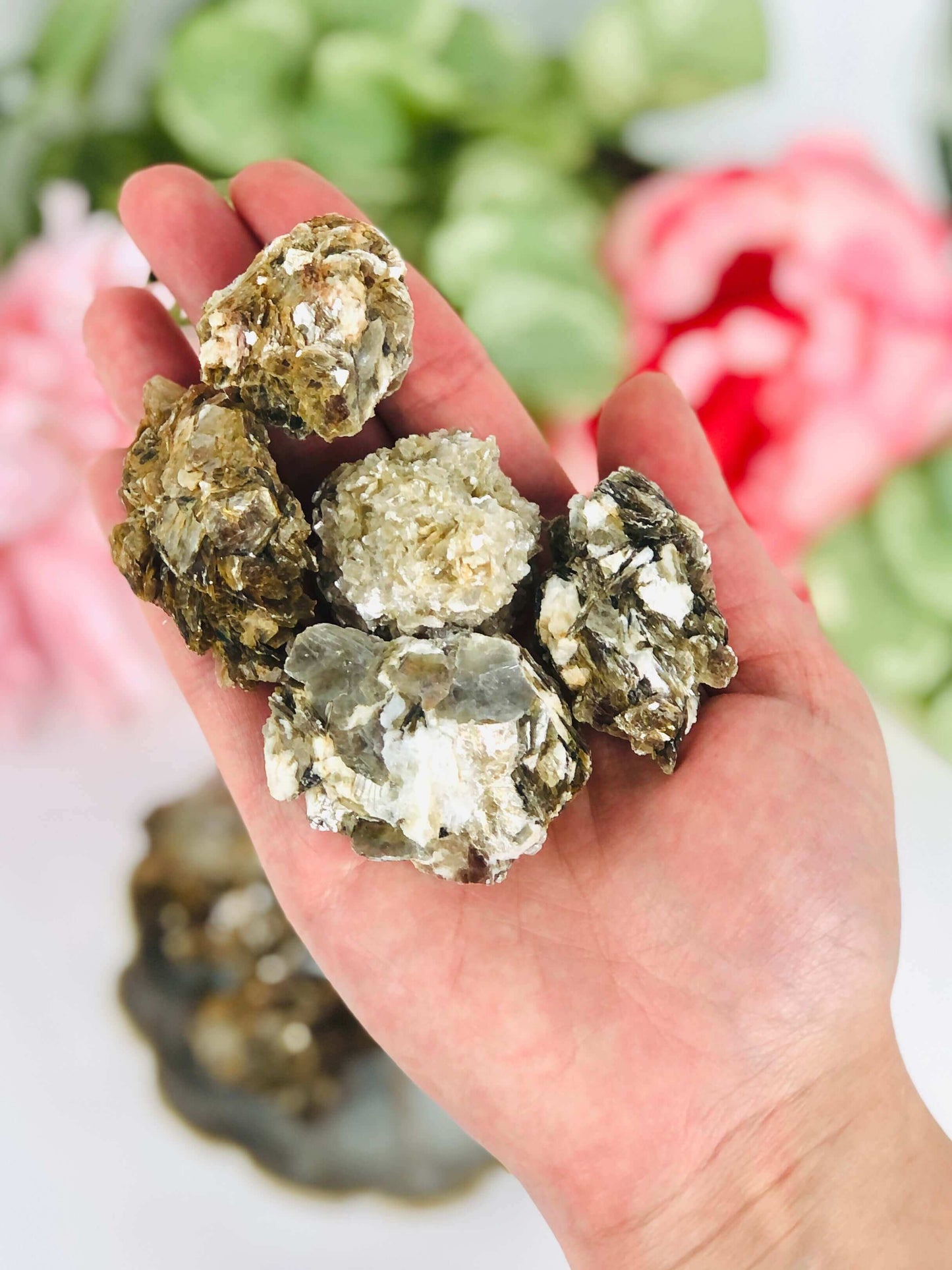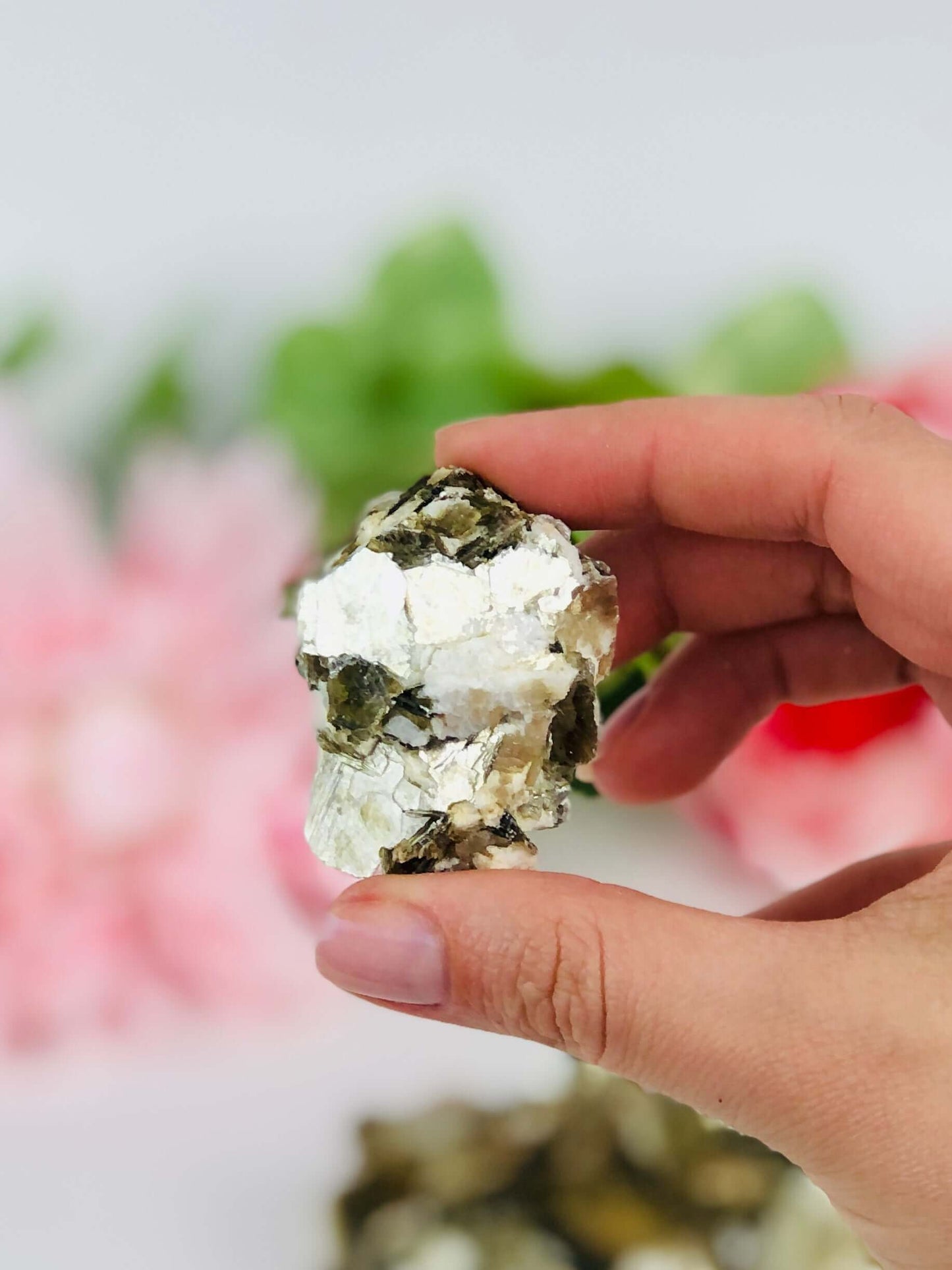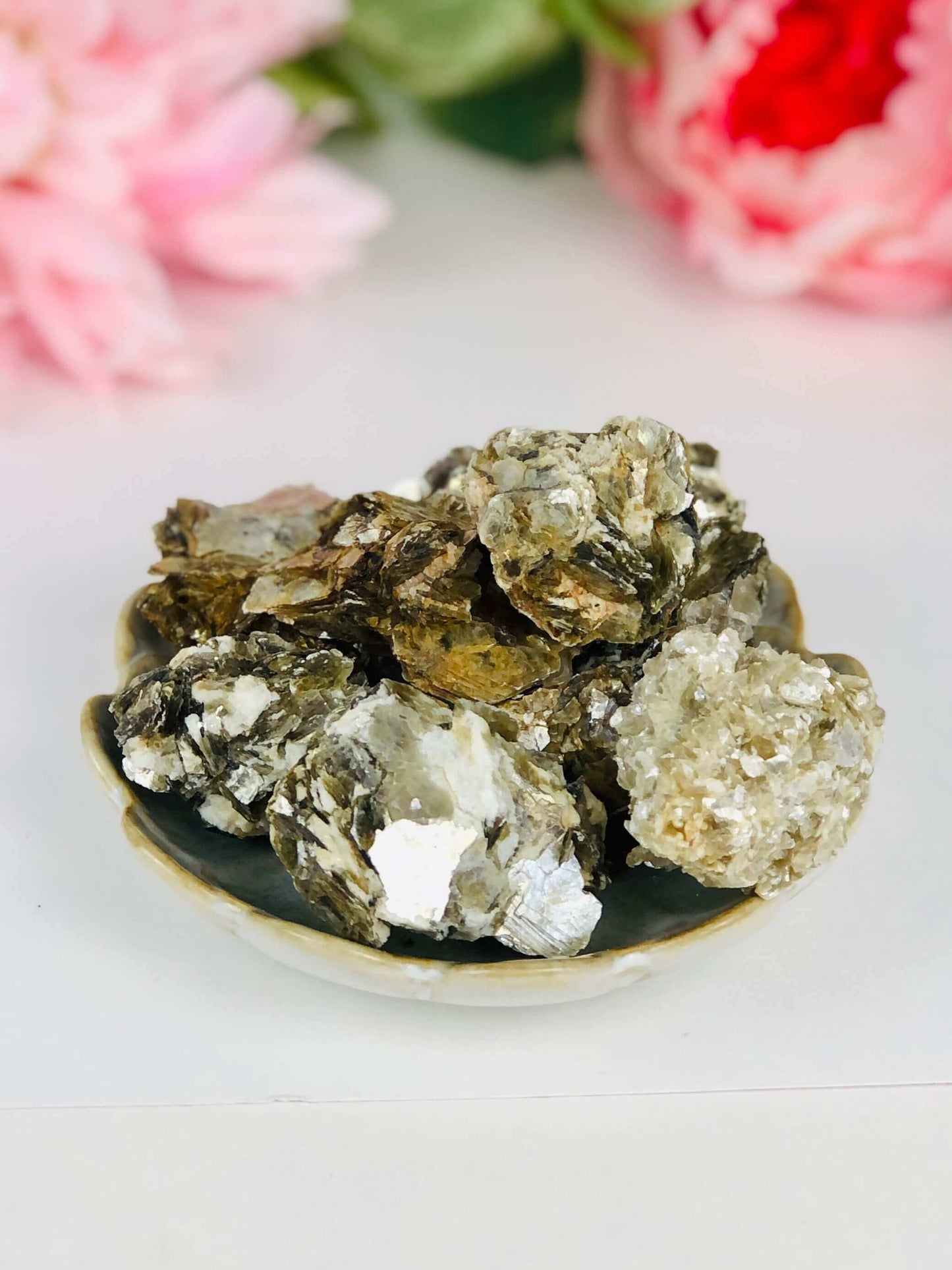 Great product!
Very nice stone! Thank you very much.