CurlyCandle
Regular price
Sale price
$38.00
Unit price
per
Sale
Sold out
Capricorn Candle (December 22 - January 19)
Crystals: Snowflake Obsidian - Rose Quartz -
Amethyst
Scent: Eucalyptus - Rosemary - Oakmoss


Capricorn Zodiac Sign Overview

Element: Earth

Day: Saturday

Ruler: Saturn

Greatest Compatibility: Taurus, Cancer

Lucky Numbers: 4, 8, 13, 22

Dates: December 22 - January 19

Capricorn is a sign that represents time and responsibility, and its representatives are traditional and often very serious by nature. These individuals possess an inner state of independence that enables significant progress both in their personal and professional lives. They are masters of self-control and have the ability to lead the way, make solid and realistic plans, and manage many people who work for them at any time. They will learn from their mistakes and get to the top based solely on their experience and expertise.

Saturn is the ruling planet of Capricorn, and this planet represents restrictions of all kinds. Its influence makes these people practical and responsible, but also cold, distant and unforgiving, prone to the feeling of guilt and turned to the past. They need to learn to forgive in order to make their own life lighter and more positive.
 Would you like to know more about crystals and stones?
Find more cool products on our website: crystal candles, ritual candles, crystals, luxury candles, beeswax candles, candle molds, gift boxes, tarot cards, smudging&meditation, healing jewelry, and more crystals and candles on CurlyCandle.
Share
View full details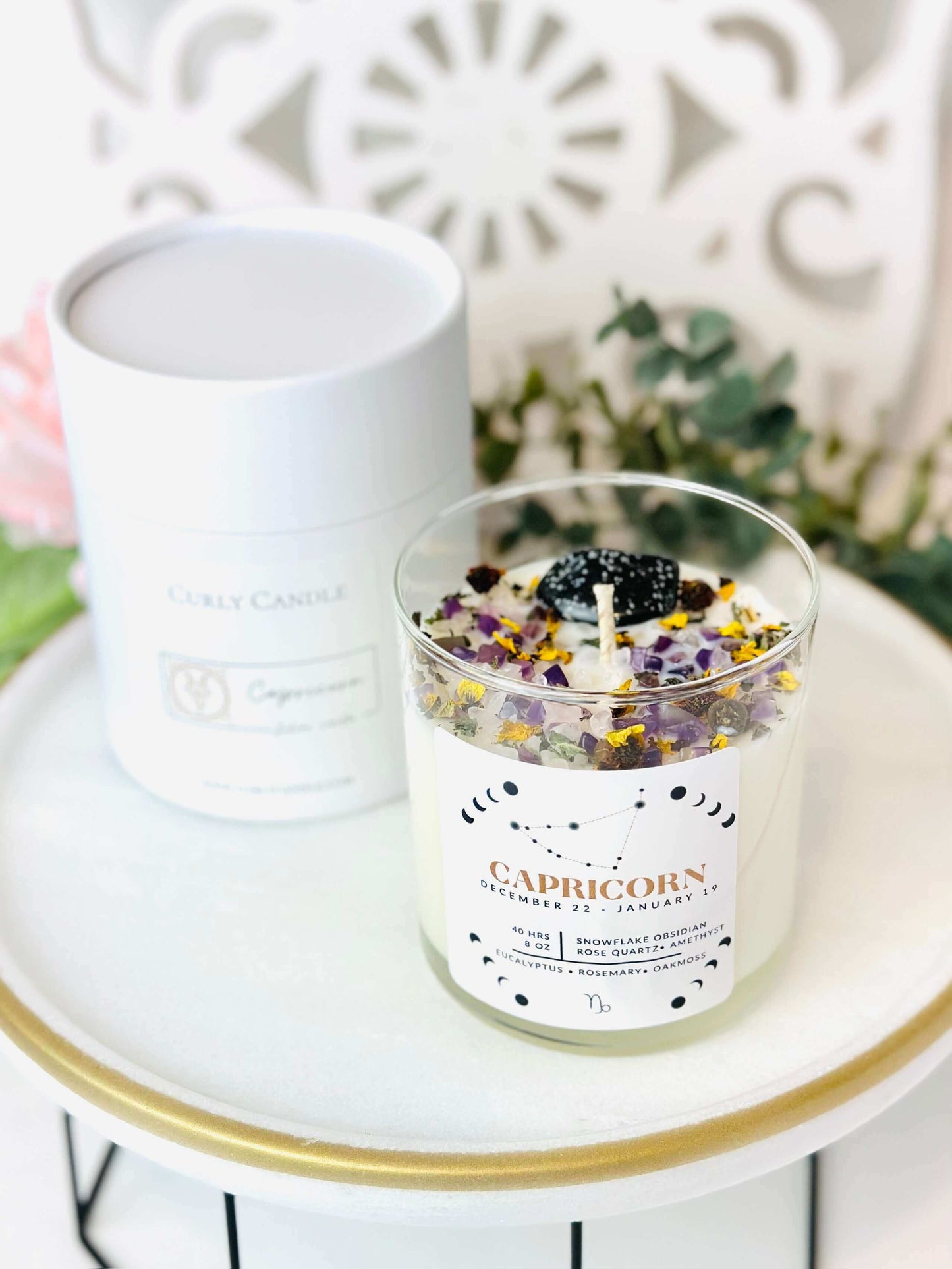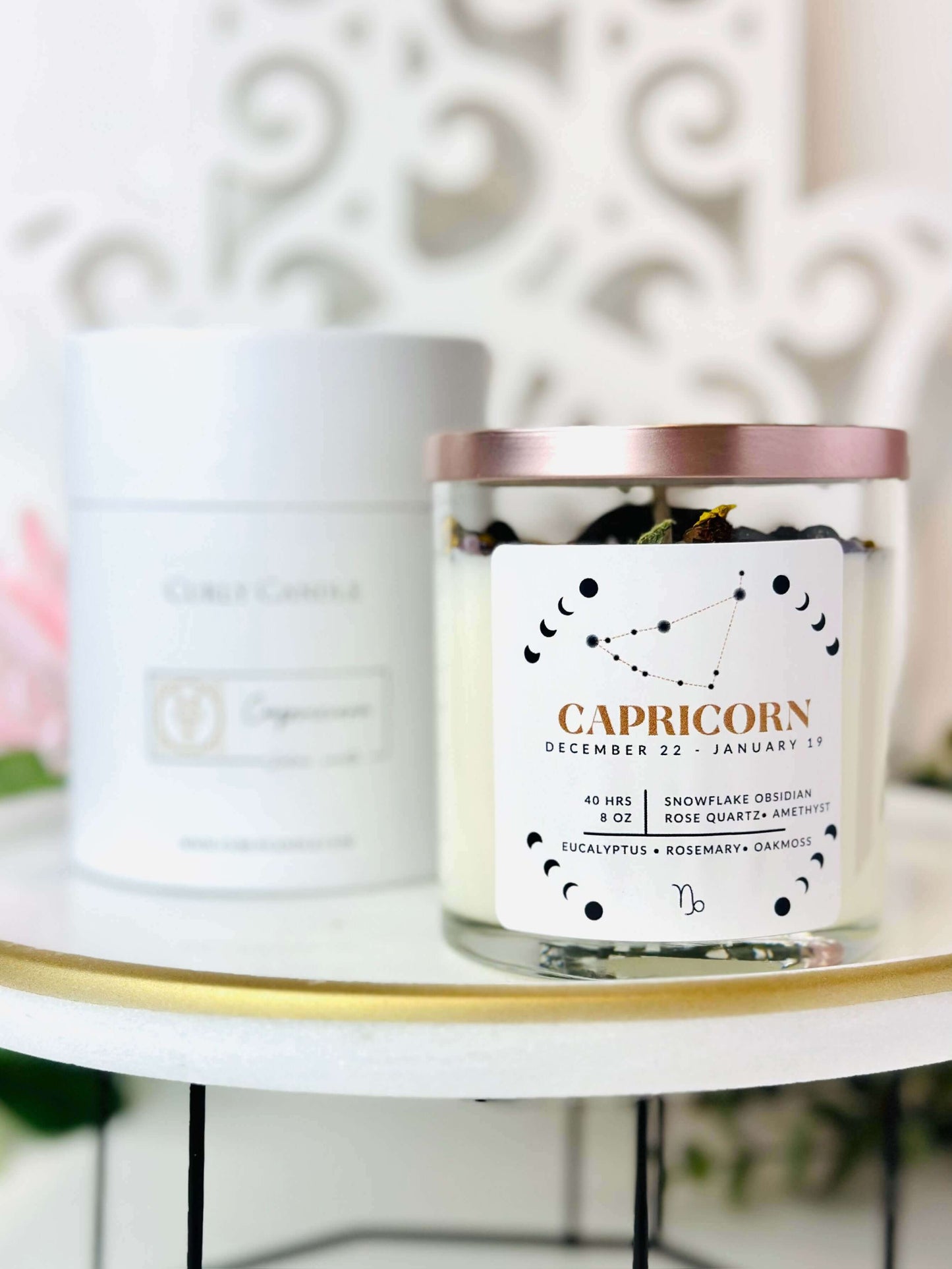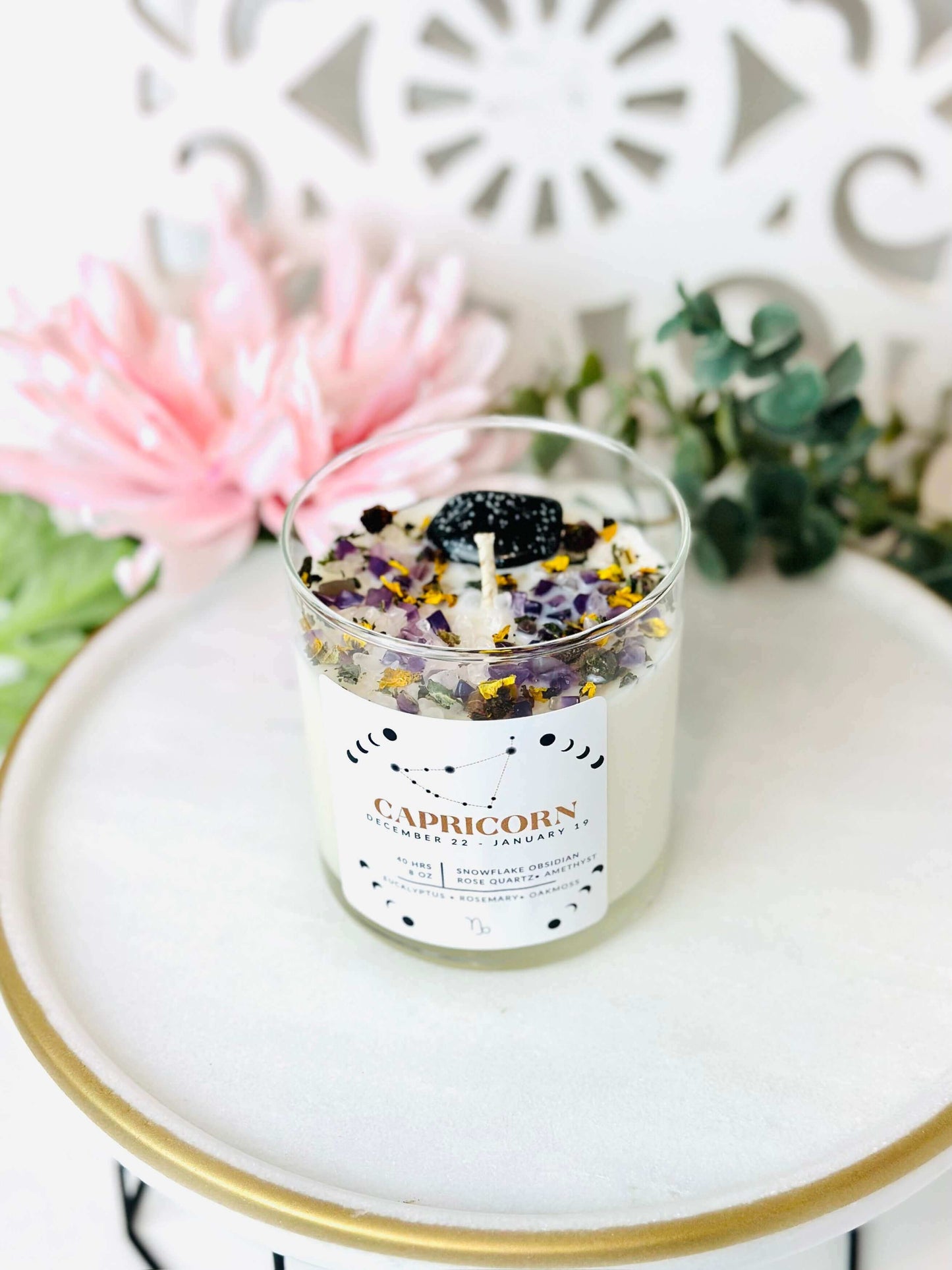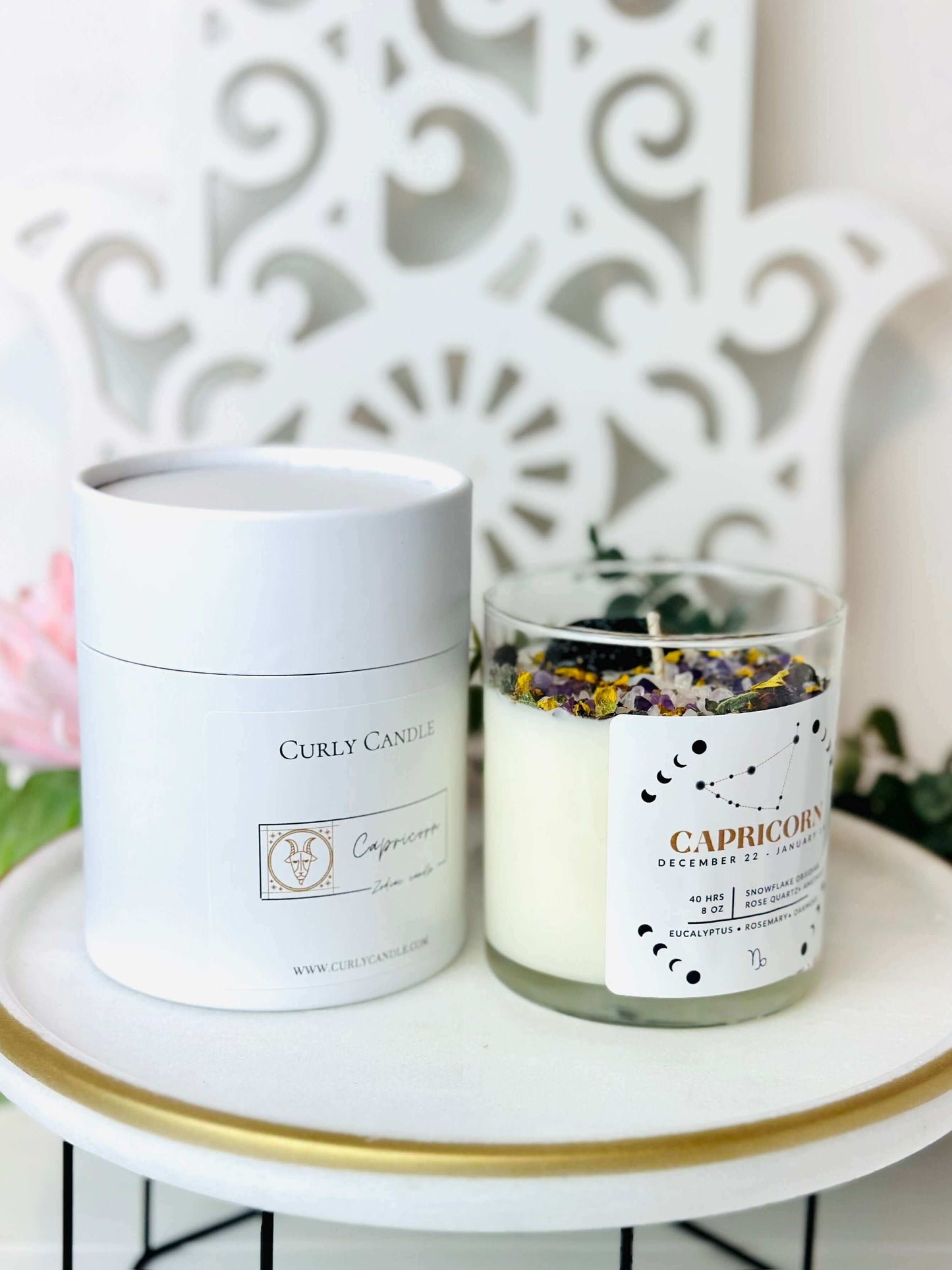 Gift for my daughters Birthday on Jan 1 💖...
Gift for my daughters Birthday on Jan 1 💖 Beautiful ! She is going to love it! Incredible soy intention candles with crystals and herbs! I love this shop and return again and again! Alexandra puts so much love and care in each candle! Thank you for your beautiful creations! 💖💖💖💖💖
I cannot say enough about these candles. T...
I cannot say enough about these candles. They look stunning and smell amazin!!!